Steel Mills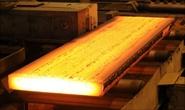 Mystery EAF Mill to Build Thin-Slab Casting Mill in North America
Written by Sandy Williams
May 1, 2014
---
Castrip has advised Steel Market Update that a new flat rolled mill using Castrip technology will be built in North America by an EAF mill other than Nucor.
Castrip LLC has signed a license agreement to build and operate a plant utilizing a Castrip thin-strip casting process for an unnamed North American steelmaker. The facility will have the capacity to produce 500,000 tons of thin-gauge, high-strength sheet steel for local manufacturing and construction markets.
The new twin roll casting and rolling plant will produce UCS (Ultra-thin Cast Strip) coils up to 1680mm wide, with gauge ranging between 0.8mm – 1.8mm. Start-up of the new Castrip facility is expected in early 2016.
The independent EAF steelmaker, whose identify is being kept confidential for competitive reasons, will be the first licensee outside of Nucor to build a Castrip Facility. Nucor owns and operates thin-strip casting facilities in Crawfordsville, Ind, and Blytheville, Ark.
A consortium of Siemens Metals Technologies, IHI and Castrip LLC will provide the process equipment and technical services for the new facility.
Castrip LLC is based in Charlotte, N.C. and is a joint venture of Nucor Corporation, BlueScope Steel of Australia and IHI Corporation of Japan.
Latest in Steel Mills