Economy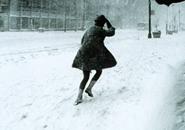 April - What a Month!
Written by John Packard
May 4, 2014
---
April turned out to be a month where supply disruptions squeezed the life out of non-repentant steel buyers: flat rolled steel buyers who had run their inventories too lean or who hesitated when U.S. Steel Great Lakes went down, only to be ambushed by steelmaking curtailments at USS Gary Works (and elsewhere) due to iron ore shipment issues on the Great Lakes.
It's surprising what a few feet of ice can do to slow down an ore vessel. US Steel admitted on their earnings conference call late in April that two of their vessels were in repairs due to punctures in their hulls from icebergs. At the end of the month, U.S. Coast Guard and Canadian Coast Guard ice breakers were still leading convoys of ships across Lake Superior.
Essar Steel Algoma celebrated the receipt of their first iron ore vessel during the last week of April, a full month behind what is considered normal for them. Earlier in the month SMU learned that spot sales of steel from Essar Algoma to the United States would probably not begin anew until July.
AK Steel and US Steel reported on their earnings conference call with analysts that it will take until the end of second quarter (end of June) before shipments return to normal. However, the mills still need to rebuild inventories and then get ready for another winter. This process could take most of the third quarter or maybe even until the end of the year.
As we enter the month of May, the other issue, which appears will be resolved by the middle of the month, is USS Great Lakes. Great Lakes lost their steelmaking operations (blast furnaces and BOP's) when a collector main fell on the roof above the #2 BOP, collapsing part of the roof. A BOP (also called a BOF or basic oxygen furnace) is the final melt process where pig iron is combined with scrap to make steel.
Compounding the problem was the accidental fatality of a non-US Steel crane operator who was working on repairs to the roof over the #2 BOP and his crane tipped over. OSHA closed down construction pending their investigation. The facility was released about a week ago and SMU understands that the furnaces will come back to life sometime during the week of May 5th.
We don't expect US Steel to be a factor in the spot markets for at least a couple of months as they work to rebuild critical contact inventories.
Imports of foreign steel appear poised for a record setting pace. April imports are projected to be somewhere around 3.5 million net tons when the official census numbers are reported in about six weeks. The previous month saw imports rise to 3.2 million tons and there are many who believe imports could exceed 3.5 million tons in June and July.
It is our opinion that the flood of imports is tempering the domestic mills desire to go for the throat and raise prices too high. We will discuss this subject in other articles during this monthly issue.
Because our publisher (John Packard) was traveling on the 1st of May we have included notes from the Metals Industry Dinner which was held on May 1st in Chicago.

Latest in Economy