SMU Data and Models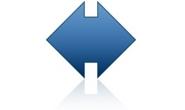 SMU Price Momentum Indicator Adjusted to Neutral
Written by John Packard
May 15, 2014
---
On Wednesday, Steel Market Update adjusted our SMU Price Momentum Indicator to Neutral from Higher.
Our Price Momentum Indicator had been pointing toward Higher prices ever since March 25, 2014. Over the past seven weeks, hot rolled coil prices advanced from $630 to a high of $685 per ton based on the Steel Market Update average HRC price which we publish on a weekly basis. SMU first hit the $685 number on May 6th and remained at that level again this week. Based on various factors outlined below, SMU is of the opinion that HRC average prices will not move any more than a dollar or two higher from here (if at all). We have moved our Momentum Indicator to Neutral rather than Lower as we have not yet seen price offers outside of our HRC price range which is currently $670-$700 per ton. We are aware of minor adjustments ($10 per ton) being made from some of the mills who were offering pricing at the upper levels of our range.
There are a number of reasons for our adjustment: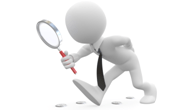 1) We are beginning to get reports of steel mills having weakness in their hot rolled order books and some mill lead times being reduced from what was being told to customers one week ago. Our sources have advised us that AM/NS Calvert, a couple of the Nucor mills and Severstal Dearborn have seen some weakness in HR orders which are impacting lead times. We are going to Neutral on HRC pricing even though we have heard of a couple of mills reducing spot price offers on hot rolled coil from $700 per ton down to $690 per ton.
2) We have also learned that there may be weakness growing within the converters as light gauge galvanized and Galvalume comes in from offshore affecting those mills associated with the construction industries.
3) US Steel Great Lakes is coming back online and should be making prime steel beginning next week. At the same time the ice issue on the Great Lakes is being resolved and the flow of iron ore vessels is improving (although it will take time to build inventories).
4) Scrap prices are down on shredded $15-$25 per gross ton (primes are essentially sideways compared to last month's number). Lower scrap prices allow the mini mills to have some flexibility in their pricing. Also, the forecast is for scrap prices to be lower come June. So, logic tells you that the EAF mills can get aggressive on specific pieces of business should they choose to do so.
5) The spread between foreign and domestic prices is too wide and are taking too many tons away from the domestic steel mills.
6) Foreign steel is flowing into the ports which will impact both spot pricing and domestic lead times as the buyers of the foreign steel adjust their domestic order flow.
SMU Price Momentum Indicator is taking a Neutral stance which means that we believe prices will move sideways or will begin to move in the opposite direction (down) over the next 30 days.

Latest in SMU Data and Models