Steel Mills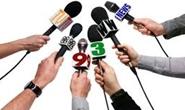 Longhi Talks Antidumping in WV
Written by Sandy Williams
June 10, 2014
---
A federal crackdown is needed on the import and dumping of cheap products in the U.S. said US Steel Corp CEO Mario Longhi to attendees at the West Virginia Manufacturers Association Leadership Summit on Monday.
Longhi, known for his strong stance on foreign import trade regulations, told manufacturers at the meeting that stronger trade laws are necessary to protect West Virginia coal jobs and maximize the benefit from oil and natural gas shale development.
Oil and gas energy development can lead to a resurgence of U.S. manufacturing said Longhi. He reiterated the need to fight dumping of OCTG products from South Korea that are used in the oil and gas industries. Longhi reminded attendees that the steel industry won its battle against China dumping of OCTG products in 2009 but lost growth potential during the period.
"The energy boom created a very significant opportunity, but the market share was captured by imports," Longhi said. "The domestic suppliers never had the chance to compete on a level playing field. And here we are again, two and a half years later, having to fight the same battle."
The anti-dumping cases should concern West Virginia coal makers, because domestic OCTG steel products are made using metallurgical coal, he said.
Government regulation, unclear tax codes and energy policies, and lack of guidance are holding back economic growth said Longhi.
"It's a very complex situation that is basically being created by our own government."
(Source: Charleston Daily Mail)

Latest in Steel Mills