Steel Markets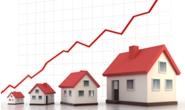 New Home Sales Make Surprise Surge
Written by Sandy Williams
June 24, 2014
---
Sales of new single-family home sales rose to a seasonally adjusted annual rate of 504,000 in May, the highest level since May 2008, according to Census Bureau data. Sales were well above analyst estimates of 415,000 to 462,000, surging 18.6 percent above the revised April rate of 425,000 and 16.9 percent above the May 2013 estimate of 431,000.
The median sales price of new houses rose sharply in May 2014 to $282,000, from $275,800 the previous month and 263,600 in May last year. Median price, however, has yet to climb back to March's price of $285,400.
Inventory of homes available was unchanged from April at 189,000, but at the current sales rate the monthly supply dropped to 4.5 months from 5.3 months. The supply rate is well below the 6 months considered normal for the market.
The Northeast had the strongest gains with sales up 54.5 percent from April, followed by the West with sales up 34 percent. Midwest sales increased month over month and the South by 14.2 percent.
The positive data for new home sales follows a 4.9 percent month-over-month gain for sales of existing homes. Existing home sales rose to a seasonally adjusted annual rate of 4.89 million in May but were to be 5 percent lower than the 5.15 million level of May 2013.
SMU Note: You can view the interactive graphic below when you are logged into the website and reading the newsletter online. If you have not logged into the website in the past and need a new user name and password we can do that for you out of our office. Contact us at: info@SteelMarketUpdate.com or by calling 800-432-3475. If you need help navigating the website we would also be very happy to assist you.
{amchart id="98″ Residential Housing Statistics (Starts/Permits/Sales)}

Latest in Steel Markets