Steel Products Prices North America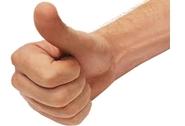 Comparison Price Indices: Just What the Doctor Ordered
Written by John Packard
August 3, 2014
---
Last week flat rolled steel prices moved higher by modest amounts, $5 per ton or less with a couple exceptions (see table below). Since the beginning of July our SMU steel price index has seen hot rolled prices move higher by $15 per ton, cold rolled prices by $10, galvanized prices by $10 and Galvalume prices by $10.
The mild upward price movement is a welcome respite from previous year's wild price gyrations. The last time hot rolled slipped below $600 per ton was June 18, 2013. Since then our HRC index has not broken above $675 per ton, which is its current average on both our index and the average of all of the indexes followed by Steel Market Update. The last time our index touched $700 per ton was February 28, 2012. So, we are approaching rarified territory for HRC pricing.
On the negative side, every time our HRC index reached $700 per ton or higher (on January 31, 2012 we reached $740 per ton) prices have moved down to test the $600 per ton support levels. Members may be interested in logging into our website and check out the HRC graph (weekly average) which is found under price history (or you can click here and then log in if you aren't already in the site).

FOB Points for each index:
SMU: Domestic Mill, East of the Rockies.
CRU: Midwest Mill, East of the Rockies.
SteelBenchmarker: Domestic Mill, East of the Mississippi.
Platts: Northern Indiana Domestic Mill.
Latest in Steel Products Prices North America