Steel Mills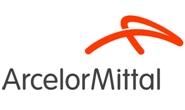 Upgrades at ArcelorMittal Dofasco
Written by Sandy Williams
August 3, 2014
---
ArcelorMittal Dofasco is conducting a two phase upgrade of its galvanizing lines. Phase 1 includes a new heavy gauge galvanize line (#6 Galvinize Line) that will have AHSS capability and a capacity of 660ktpy. Phase 2 includes the conversion of the #4 galvanize line to a dual pot line. The #4 line is expected to have a capacity of 160tpy of Galvalume and 128ktpy of galvanize products. Lines #1 and #2 are scheduled for closure.
Customers recently received the following update from Brad Davey, Vice President Commercial:
As part of our Finishing investments, we are pleased to announce that our No.4 Galvanize line upgrade has received final approval for a dual-pot configuration, with the capability of producing both Galvalume and Galvanize products. Our planned completion is early 2016.
This $55 million CAN project is the third major project in our Finishing investments. Also included are a new Temper Mill ($33 million, completion November 2014) and a new state-of-the-art Galvanizing Line ($120 million, completion January 2015). Combined, the new coating line investments will replace our No. 2 Galvanize and No. 1 Galvalume lines.
The line will produce high quality Galvalume and Galvanize products, featuring pre-paint quality with superior surface and flatness. The line will be capable of producing a wide range of thicknesses including one of the heaviest thicknesses for Galvalume available in North America (0.25 – 2.3mm / 0.010" – 0.091"). The width capability for Galvalume products is also broad, offering a max of 1537mm / 60.5".
The revamping of the No.4 Galvanizing line will provide ArcelorMittal Dofasco and our customers with a world class Galvalume / Galvanize line, with features including:
 – New strip cleaner to provide optimum surface quality;
 – Furnace modifications to achieve the temperatures required for surface and mechanical properties;
 – New coating pot equipment and strip tension control for high quality coating appearance and coating weight control;
 – In-line surface conditioning and tension leveling for high quality surface and flatness;
 – Dual roll-coater offers the potential for a variety of chemical treatments for both Galvanize and Galvalume products, including:
 – Galvalume Plus (Acrylic Coated);
 – Acrylic Coated Galvanize;
 – Standard and Low Chromium Coatings;
 – Thin Organic Coating.
These investments are examples of our continued commitment to help you and your business achieve world class levels of competitiveness. We are excited for the benefits these investments will bring and we look forward to continuing to support your needs.

Latest in Steel Mills