Steel Mills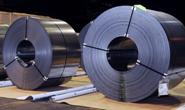 Olympic Steel Posts Record Net Sales
Written by Sandy Williams
August 7, 2014
---
Olympic Steel & Aluminum posted the highest net sales in its history. Second quarter sales increased 16.7 percent year-over-year to $386.0 million, due to increased market share and higher sales volume. Net income jumped 38 percent to $3.5 million from $2.5 million in Q2 2013.
Flat product volume was up 17 percent in Q2 to 330,000 tons compared to 281,000 tons last year. It was Olympic's highest volume quarter for flat products since early 2008. First half 2014 flat products volume was up 10% to 630,000 tons.
"The second quarter ended on a high note, with June being our best month in the first half," said Chairman and CEO Michael D. Siegal. "Entering this year's second half, customer demand and metal prices have remained at elevated levels throughout July. In addition, further consolidation of steel producers, combined with recent trade case rulings imposing additional duties on certain steel imports, signifies an improving steel market moving forward."
"After a long strain of price increases that didn't hold in recent years, the resilience in this year's market has caught some by surprise," said Siegal during the earnings conference call. "From our perspective, market conditions in 2014 feel much more like those of an expanding economy, rather than the sputtering economy we have experienced in recent years."
Olympic is seeing demand growth across all almost all of its sectors led by industrial machinery and heavy equipment manufacturers. The only sectors not showing growth are military and mining and equipment, neither of which was surprising said Siegal.
"Specifically on the aluminum side of specialty metals, we are seeing increased activity in the automotive sector," said Siegal. "Olympic Steel is already participating in this area and we are supplying aluminum to tier 2 and tier 3 auto stampers. We believe the light weighting trend in the automotive industry has staying power, and the relative proportion of aluminum content in vehicles will increase in future model designs. Olympic also has a long history of supplying carbon steel in the auto sector which together with our aluminum product line makes us a bit unique as a supply chain partner for our automotive customers."
Pipe and tube volume has increased for the company but price increases are lagging flat rolled by approximately two quarters. Higher margins are expected in the second half of the year.
Olympic Steel is not experiencing much impact from imported steel. Approximately 10 percent of the company's purchases are from foreign sources and that is driven mainly by logistics. Imports are necessary to create a balanced market and to feed strong market demand, commented Siegal.
Olympic Steel announced that 14 year member of the independent board of directors, Ralph M. Della Ratta, will assume the newly created position of Lead Independent Director. The duties of the Lead Independent Director will include presiding in the Chairman's absence at all meetings of the board and at executive sessions of the independent directors, calling meetings of the independent directors and serving as a liaison to the Chairman of the Board.

Latest in Steel Mills