Steel Products Prices North America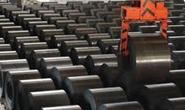 Flat Rolled Steel Imports Up 62% in 2Q 2014
Written by Peter Wright
August 9, 2014
---
Total shipments of sheet and strip products including hot rolled, cold rolled and all coated products were down by 0.6 percent year to date (YTD) compared to the first half of 2013. In the second quarter of 2014 compared to the first quarter, the total tonnage was down by 0.7 percent and comparing Q2 2014 with Q2 2013 tonnage was down by 0.6 percent. Comparing YTD shipments for 2014 and 2013 for individual products, hot band was up by 1.6 percent and HDG by 1.4 percent. Cold rolled was down by 2.5 percent, electro-galvanized by 13 percent and other metallic coated, (mainly Galvalume) by 23.9 percent, (Table 1). In the 2nd quarter total sheet product imports were up by 62 percent year over year which has clearly absorbed all of the market's strength and then some.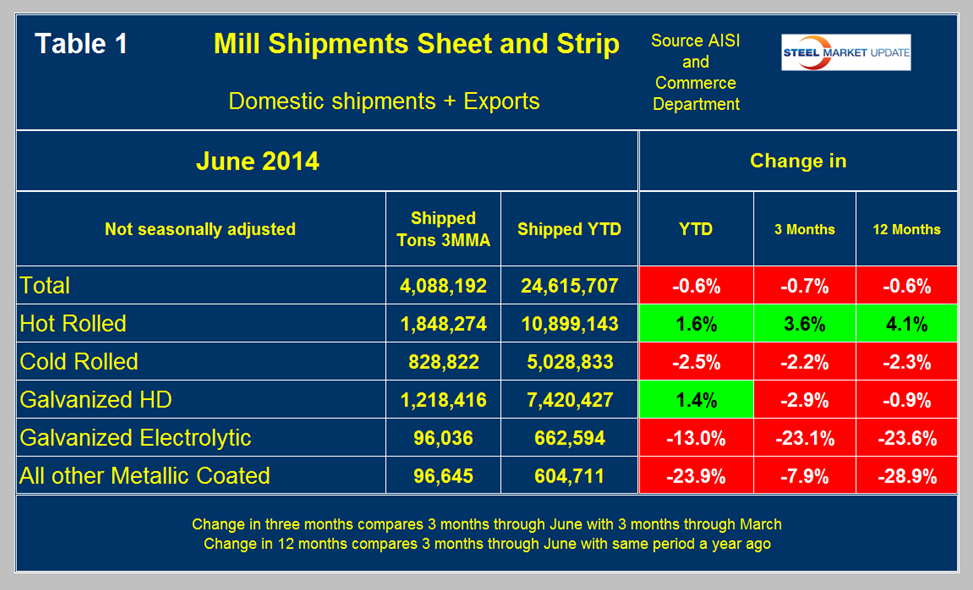 The effect of imports can be seen by comparing, Figure 1 which describes mill shipments over six years for hot rolled, cold rolled and HDG with Figure 2 which shows total supply to the market of the same products.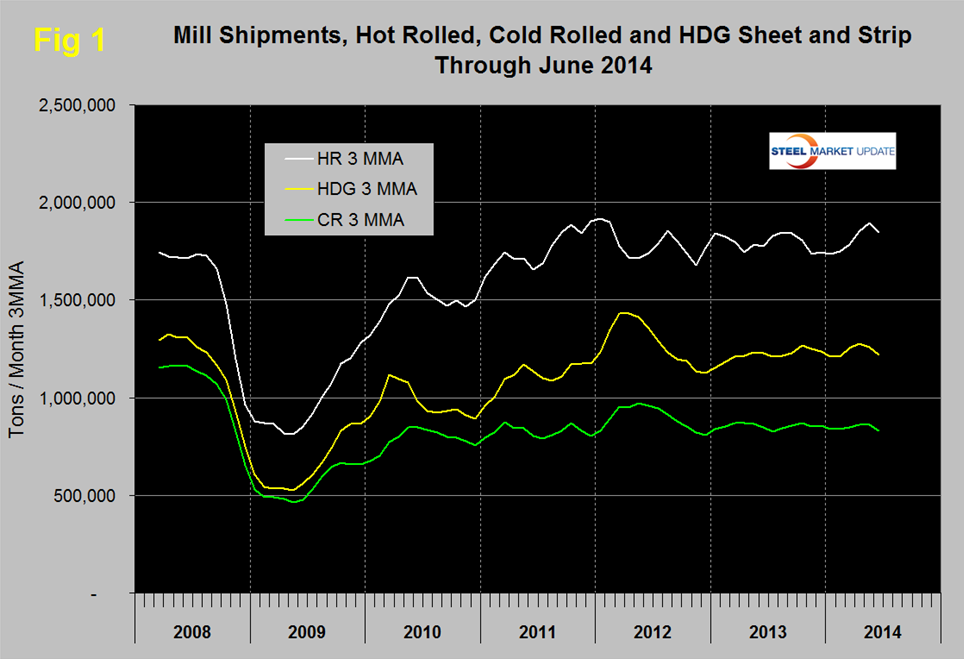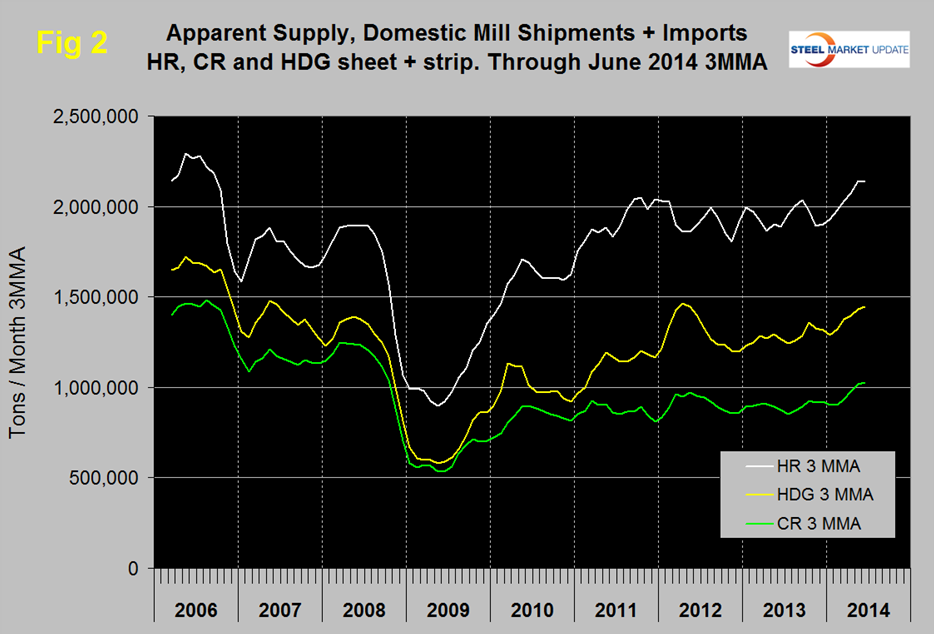 Following the post-recession recovery, shipments of hot rolled have been trending in a range for three years. Shipments of hot dipped galvanized sheet and strip declined strongly in Q2 through Q4 2012 and have leveled off in 2014. Cold rolled shipments have shown little direction for eighteen months. This analysis is based on shipments to domestic locations plus exports and uses the AISI AIS10 monthly report and Commerce Department trade data.
Latest in Steel Products Prices North America