Steel Mills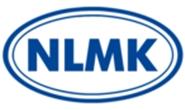 NLMK USA Sales Up 18 Percent in Q2
Written by Sandy Williams
August 9, 2014
---
NLMK USA second quarter sales increased 18 percent quarter over quarter to 540,000 tonnes (595,238 net tons). Revenue increased 13 percent q/q to $499 million. NLMK Indiana ran at 81 percent capacity in the second quarter. Profitability declined due to narrower spreads between prices for slabs and rolled steel products.
NLMK Group sales totaled 3.83 million tons in Q2 with 6 percent increase in revenue to $2.8 billion. Net income was $158 million, down 9 percent q/q. EBITDA for the first half of 2014 jumped 27 percent q/q to $594 million.
Group steel output decreased by 3 percent q/q to 3.77 million tonnes (4.08 million net tons). NLMK Group steelmaking capacity was running at 94 percent. Rolled products accounted for 72 percent of total sale. Rolled product output for the Group increased by 26.8 percent on a quarterly basis.
NLMK expects steel production in Q4 to reach 4 million tonnes (4.4 million net tons) with Q3 financial results matching or slightly higher than second quarter.
Latest in Steel Mills