SMU Data and Models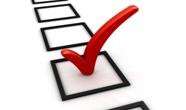 SMU Flat Rolled Steel Market Survey: Week Ending August 8th
Written by John Packard
August 10, 2014
---
Last week, Steel Market Update (SMU) conducted our early August flat rolled steel market survey. We emailed invitations to approximately 600 companies who are actively involved in either buying or selling flat rolled steels. This past week 45 percent of the respondents were from steel service centers, 43 percent were manufacturing companies, 7 percent were trading companies, 3 percent steel mills, 2 percent toll processors and we did not have any suppliers to the industry participate.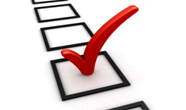 Our surveys begin with all participants as a group as they respond to general questions regarding Sentiment which resulted in the SMU Steel Buyers Sentiment Index setting a new historical high at +68. We reported on Sentiment in Thursday evening's edition of Steel Market Update.
SMU understands that one of the main drivers for our Sentiment Index is demand and how those within the industry perceive business conditions both now and in the foreseeable future.  It is our opinion, based on our survey results as well as the daily contact we have with buyers and sellers, that the improving demand has created a positive environment for prices, inventory movement out of service centers and a solid spot market for distributors (see next article).
We also ask those responding to our online questionnaire where they feel spot prices will be heading by the end of this month (by September 1st) and we found the majority (61 percent) believe prices will tread sideways, 29 percent believe prices will be moving higher and the minority (10 percent) believe prices will move lower.
The rest of the survey, which is available to our Premium Level members as a Power Point presentation on our website, is broken out by market segment so we can dig deeper as manufacturing companies and service centers don't always see the markets in the same light.
If you would like to become an annual Premium Level subscriber you can do so online or by contacting our office at 800-432-3475.

Latest in SMU Data and Models