Steel Products Prices North America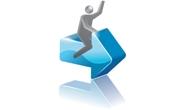 Comparison Price Indices: Sideways with Slight Upward Bias
Written by John Packard
August 17, 2014
---
Spreads between the indexes are beginning to narrow as the market has been trending sideways (with a slight upward bias) for a number of weeks. Benchmark hot rolled numbers were up $2 per ton due to SteelBenchmarker reporting new numbers this past week (SteelBenchmarker only reports prices twice per month). The average of all the indices followed by Steel Market Update is $678 per ton ($33.90/cwt).
The cold rolled average increased by $3 per ton based on the $7 per ton move by CRU and $2 per ton by SteelBenchmarker.
Galvanized was up an average of $5 per ton due to the $10 per ton movement by SMU. Galvalume remained steady for the week.
Plate prices dropped an average of $7 per ton as both CRU and SteelBenchmarker lowered their plate indices.

FOB Points for each index:
SMU: Domestic Mill, East of the Rockies.
CRU: Midwest Mill, East of the Rockies.
SteelBenchmarker: Domestic Mill, East of the Mississippi.
Platts: Northern Indiana Domestic Mill.
Latest in Steel Products Prices North America