Economy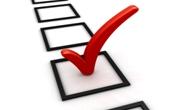 Texas Companies Report Slower Manufacturing Growth in August
Written by Sandy Williams
August 26, 2014
---
The Federal Reserve Bank of Dallas reported that Texas manufacturing expanded at a slower pace in August. The production index in the Texas Manufacturing Outlook Survey registered at 6.8 in August, falling from 19.1 in July.
The new orders index fell 11 points to 2.2. The shipment index registered a 16.4 point drop to 6.4, the lowest reading in eight months. Capacity utilization dropped from an index reading of 18 to 3.6.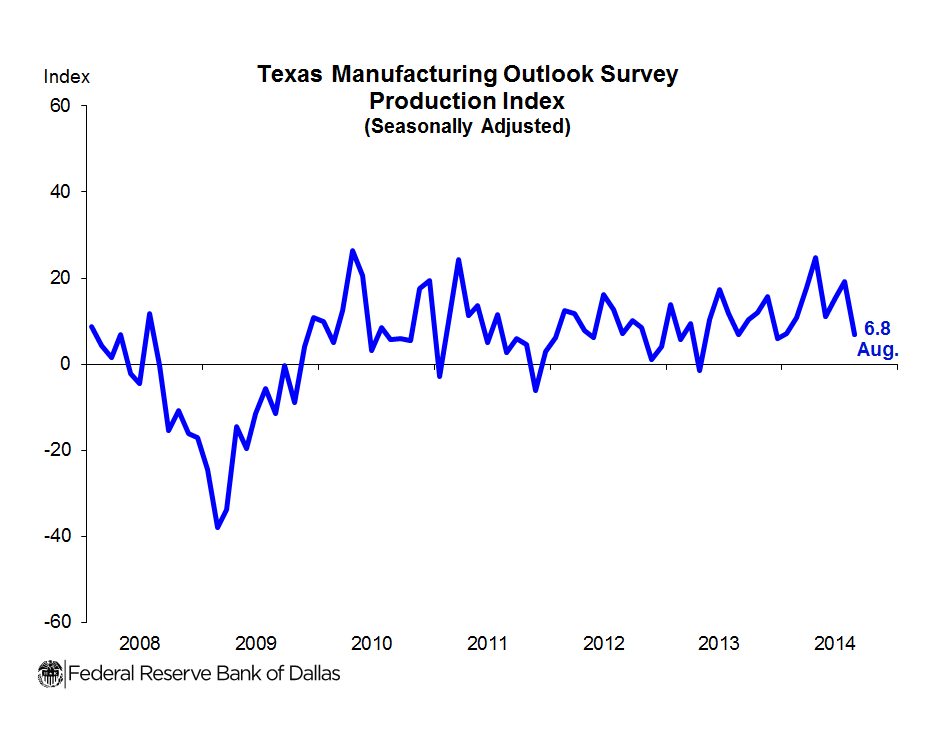 Survey respondents were less optimistic about general business activity in August, as evidenced by a five-month low index reading of 7.1.
Input prices were steady with the raw materials index reading 26.4. Prices for finished products were at a six month high, showing an index reading of 9.1, up from 7.3.
Future expectations for general business conditions edged down one point to 18.7. The index for future company outlook showed more optimism with a jump of 6 points 30.1. Manufacturing activity indexes for the future remained positive.
Survey respondents were asked to comment on the Affordable Care Act and its impact on their businesses. The following are a few comments from those answering the survey.
The Affordable Care Act is such a huge cost increase we must pass it on to our customers or go broke. The projected cost increase is more money than we made last year. This increase will put us at an even bigger cost disadvantage versus imports. We will lose business to imports and plan to reduce our workforce accordingly. – Primary Metal Manufacturer
We are keeping employment levels below the 50 threshold, which we lowered from 70 during the economic downturn. We will continue to study the impact for 2015 if we should consider to continue to rebuild our work force. – Fabricated Metal Manufacturing
We offer health coverage to all of our employees and their families with no monthly deductible. We are being forced to review and modify our benefits package in order to curtail costs. – Fabricated Metal Manufacturing
It is very challenging for a midsize, low-margin, U.S. manufacturer to compete in a global economy when forced to absorb double-digit operating expenses related to increased medical insurance. – Fabricated Metal Manufacturing
The Texas Manufacturing Outlook Survey and additional comments can be accessed at the Federal Reserve site here.

Latest in Economy