Final Thoughts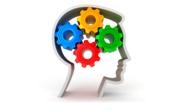 Final Thoughts
Written by John Packard
September 8, 2014
---
The new coating extras are creating a bit of a bumpy ride for some mills/customers while others are adapting and moving forward. This is something we will need to watch over the next few weeks as we transition to the new extras. Our sources are advising us that some mills are making adjustments to base prices while others, who may not need the spot tons, are not making adjustments to their base prices.
A reminder that Steel Market Update has made an adjustment to our .060″ G90 coating extra on our index from $3.00/cwt to $3.45/cwt. Our understanding is at least one other index is making a similar adjustment.
Josh Spoores, Principal Consultant for CRU mentioned during his presentation that their long range forecast is for zinc prices to double over the next couple of years. He told our Steel Summit audience that we could see spikes in zinc due to the shutdown of old mines and smelters and the tons are not being replaced at the rate they are being shuttered. Zinc could hit $5,000 per metric ton. We have not heard a number quite that high but galvanized buyers should be aware of the zinc market and the potential challenges you may face in the coming months and years. We will continue to watch this subject carefully.
Our Steel 101 workshop is close to sold out – we have a few more seats available and an excellent group of attendees to date (both men and women). You can find information on our website or you are welcome to contact our office at: 800-432-3475.
If you attended our Steel Summit Conference and you have not received your survey request and you would like to get the presentations please send an email to: info@SteelMarketUpdate.com and we will make sure you get access to the presentations. A note to those who attended that Mike Marley of MetalPrices.com did provide us a Power Point of his presentation today. So that is on the website as well as the other presentations.
As always your business is truly appreciated by all of us at Steel Market Update.
John Packard, Publisher

Latest in Final Thoughts