Steel Mills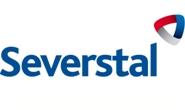 Severstal NA Executive Management Team Released
Written by John Packard
September 14, 2014
---
On Friday, Saikat Dey and nine other executive managers who operated out of the Severstal Dearborn facility were relieved of their positions. SMU sources confirmed that the top two commercial people: Sachin Shivaram and the general manager of sales, Scott Gosselin, were on the list of those not retained as the facility prepares to be owned by AK Steel.
Besides the CEO and the top two commercial people associated with Dearborn, we learned from our sources that the Chief Financial Officer, Vice President of Human Resources, Vice President of Quality, Vice President of Procurement, Vice President and General Counsel, Vice President and General Manager for the Dearborn facility and the Vice President of Corporate Planning were also let go.
Customers were not shocked when we discussed the news with them over the weekend. One steel buyer wondered, "It seems odd that these guys were let go by ostensibly Severstal, prior to the close. Perhaps it was part of the agreement, whereby Severstal was required to handle terminations and severance packages?"
SMU asked Severstal Russia to comment and by the time we had to go to press we had not received a reply. Nonetheless, our sources advised us that Severstal did provide severance packages for those released on Friday.
Flat rolled steel customers of the Dearborn and Columbus mills have been speculating over the past few weeks as to how AK Steel and Steel Dynamics would handle the existing commercial side of the business at each location. One executive told us, "I was speaking with someone Friday and we were wondering about how AK and SDI might each handle the existing personnel (commercial folks) at the Severstal locations. We surmised that SDI would likely keep majority since that has been their practice in the past, and also because they had no presence in the south. On the flip side, we expected that AK would likely not keep the majority of folks, since they are heavily represented in the region served by Dearborn, especially Automotive."
One well seasoned veteran steel buyer told us earlier today, "I think the dinosaurs of the buying community like me are finding it harder and harder to have "relationships" with their suppliers.  I mean I have a lot of contacts and know a lot of people but it has become so much more of a business than a club – and that is a good thing.  It needed to happen.  For the past 10+ months the domestic market has been a minimum of $ 100 per ton above the ROW [rest of world].  That is amazing. Nucor has always run their company like a business – SDI has done the same.  I don't think filling the mill is as important as it once was.   The US is a very mature market – higher value add is a domestic product and the mills have learned that…" This buyer then went on to make the following comment, "SDI has always been such a tight knit company… so it will be interesting as it always is."
Our sources are advising us to expect closings on the Severstal NA assets by AK Steel and SDI by early this week.

Latest in Steel Mills