Steel Mills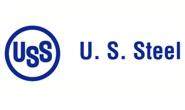 US Steel Strategic Decisions to Affect Gary Works & Keetac
Written by Sandy Williams
September 17, 2014
---
US Steel announced today that as part of its strategic transformation effort it will no longer pursue the expansion of its Keetac iron ore pellet operations at Keewatin, Minn., or continue additional investments into the carbon alloy facility at Gary Works.
The expansion at Keetac was intended to upgrade and restart the idled pelletizing line as well as upgrade mining related processes. The permits for the project will expire at the end of September and will not be renewed.
At Gary Works two modules were to be constructed to provide a carbon alloy material used to replace traditionally manufactured coke at the Gary Works blast furnaces. US Steel says it will permanently idle the already built Module C and abandon construction of Module D.
The two projects would have required a capital investment in excess of $800 million. US Steel expects the actions at the two facilities will result in a non-cash, pre-tax charge of approximately $250 million in the third quarter: $40 million for Keetac and $210 million for Gary Works.
US said the decision was based on an analysis of its "future raw materials needs for iron ore and coke, and found its current production capability sufficient." US Steel pans to continue to seek permits for construction of an electric arc furnace at Fairfield Works in Alabama.
"The decisions to stop further efforts relative to these investments represent another step in our transformation to earn the right to grow," said US Steel President and CEO Mario Longhi. "These strategic decisions allow us to redirect funding to projects to further develop Advanced High Strength Steels for our automotive customers, premium connections for our energy market customers, and capital expenditures to update and modernize our operations."

Latest in Steel Mills