Steel Mills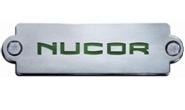 Nucor a Possible Investor in Bloom Lake Mine
Written by Sandy Williams
November 2, 2014
---
Nucor Corp. is reportedly one of the steel mill in talks with Cliffs Natural Resources over an investment plan for the Bloom Lake iron ore mine in Canada.
Cliffs CEO Lourenco Goncalves said in the company earning calls that Cliffs would seek three investors, to partner at 10 percent each, to develop Phase 2 of the iron ore mine. An infusion of approximately $1.2 billion is needed to boost production to 13.6 million tons and make the mine competitive.
"Bloom Lake Phase I is unprofitable largely due to pricing, but mainly because with just Phase I in operation, we lack sufficient volume to run across the mine assets," said Goncalves.
The Bloom Lake segment lost $165 million in the first three quarters of 2014 with operating costs of $106.3 per ton in the third quarter. Goncalves said if a Phase 2 investment option falls through, "closure or other permanent option will be immediately considered." "Simply put, we will not continue producing at Bloom Lake and selling at a loss in 2015 and beyond," he said.
The mine produces a high quality 66 percent iron ore with low silica concentrate which is well suited for sophisticated blast furnaces and DRI pellets. Goncalves says increasing volume output of the mine would reduce cash cost to the low $50 per ton range.
Investors would participate in a long-term offtake arrangement for roughly 25 percent of the production for their own use.
Nucor CEO John Ferriola was asked during the earnings conference call if the company was thinking of moving into iron ore.
"We talked many times about Nucor's long-standing practice of buying during the downturns," responded Ferriola. "This is clearly a downturn for that asset and we — it's given us new opportunities to take a look at. I'm not going to comment on anything specifically, but certainly we are looking at those opportunities."
Steel Market Update asked a Nucor media representative for a comment but none was available by the time of publication.
(Source: Wall Street Journal)

Latest in Steel Mills