Economy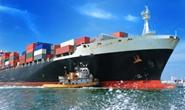 Freight Rates Softening for Barge and Seaborne Vessels
Written by Sandy Williams
November 13, 2014
---
Barge volumes continue to be high on the US river system although rates have softened slightly, according to the latest MID-SHIP Report.
Grain shipments this year are at the highest level since 2010 and are loading 45-50 seaborne vessels each week in the Gulf. As of the beginning of November, 83 percent of the soybean crop has been harvested and 65 percent of the corn crop.
The Mississippi River is seeing delays at a three mile stretch of river between Memphis, Tennesse and Greenville, Mississippi. The US Army Corps of Engineers began reinforcing sections of river bank November 7 causing barge traffic delays of up to ten hours.
"With little proper notice to operators and shippers, the Corps' work performed at this time has impeded transportation on the nation's busiest waterways during the most critical part of this record harvest season," said the Waterways Council, Inc. (WCI) in a statement. Council spokesman Mike Toohey estimates the delays on the first day of repairs cost shippers more than $450,000. The river bank repair is expected to last 14 days.
Steel imports are creating strong demand for northbound barges. Spot barge freight rates into January and February are holding firm at higher levels but discounts for forward contracts are expected.
MID-SHIP says the freezing temperatures and snow in the Midwest and other parts of the US may cause premature icing on the river system. Another extreme winter is predicted that will affect navigation on the northern inland river system.
In the seaborne shipping market, freight costs are holding steady as shipowners struggle with oversupply of ships, a lackluster market and lower fuel costs. MID-SHIP says shipowners are finding it difficult to justify rate increases. The weakening in the general global economy is reducing activity in seaborne transportation. Capesize market rates took a jump in the last two weeks but softened again. Australian and Brazil routes to China also softened but could improve if the iron ore market picks up. Rates to West Africa are at a premium due to the Ebola crisis.

Latest in Economy