Steel Products Prices North America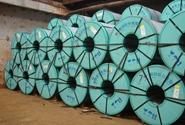 SMU Survey: Domestic Buyers Could Increase Their Foreign Tonnage in 2015
Written by John Packard
December 4, 2014
---
One of the biggest issues that has been holding the domestic steel mill lead times (and prices) in check during calendar year 2014 is the amount of foreign steel coming into the United States. SMU recently reported the U.S. received 4.4 million net tons of imports during the month of October and license data is suggesting November will be around 3.8 million net tons. Both the October and November tonnages are quite high by historical standards.
At the same time the AISI has been reporting mill capacity utilization rates around 76-78 percent with very little movement, even though the economy is growing as is apparent steel usage. Foreign steel has been capturing much, if not all, of the growth.
Steel Market Update wanted to know if this trend would continue as we move into calendar year 2015. We asked those taking our flat rolled steel market survey: For those of you who have been buying foreign tons consistently throughout 2014: Do you anticipate buying less, same or more foreign tons in 2015 than what you purchased this year?
Almost half of the respondents (more than 60 companies on this one question) reported they would continue to purchase the same amount of tonnage (49 percent). More than one third of the respondents replied their company would be expanding their foreign purchases while 14 percent reported their company would buy fewer tons.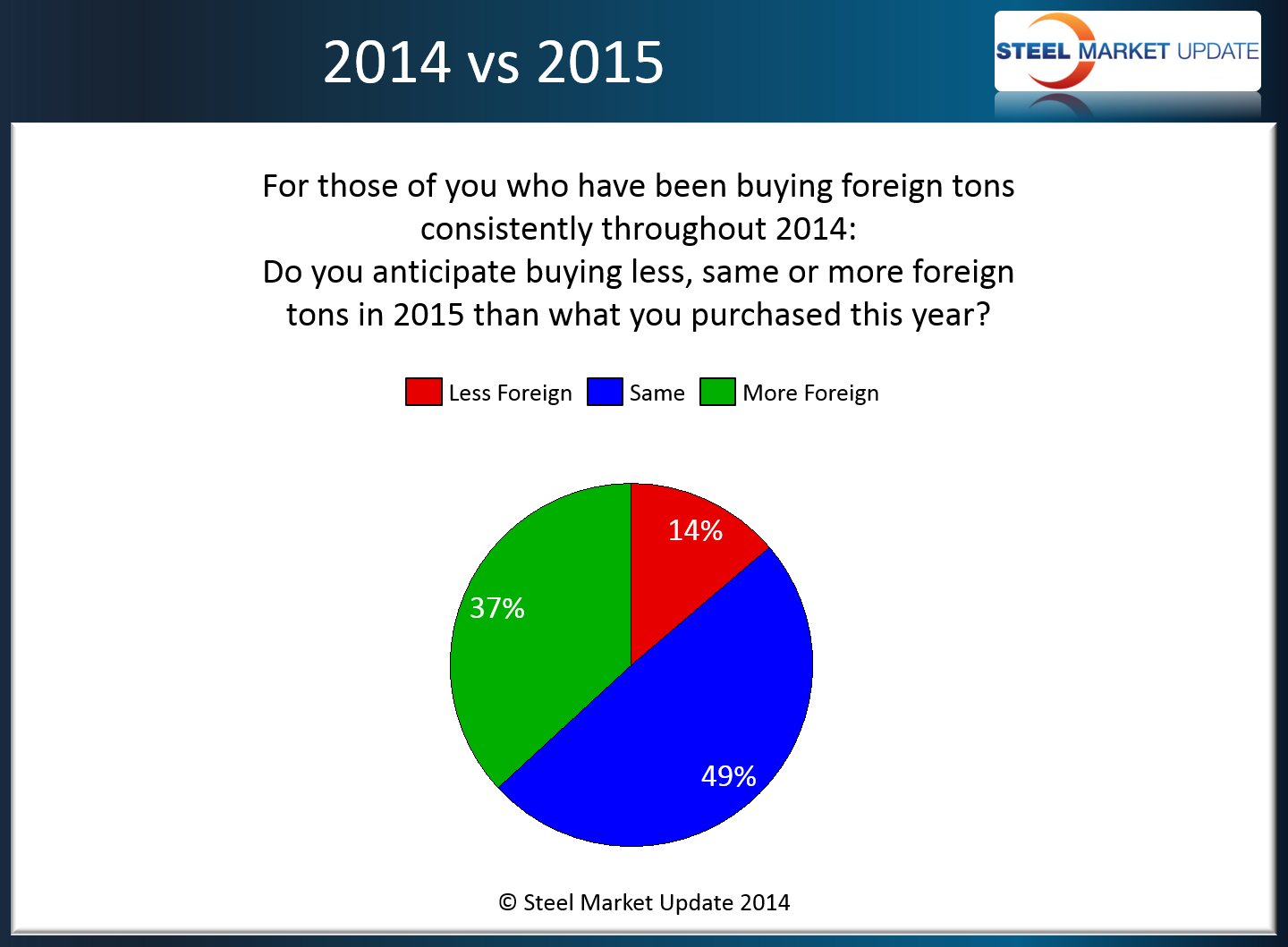 The above graphic is an example of one of the Power Point slides we provide access to our Premium level subscribers (members). The full presentation of this week's survey will be available to our Premium members by Friday afternoon. If you would like information about how your company can become a Premium level member please contact our office: info@SteelMarketUpdate.com or by phone: 800-432-3475.

Latest in Steel Products Prices North America