Steel Mills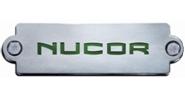 Steel Imports Affecting Nucor 4Q Earnings
Written by Sandy Williams
December 16, 2014
---
Nucor Corporation expects a "moderate" decrease in earnings in the fourth quarter along with a seasonal drop in operating performance. In the company's fourth quarter earnings guidance, Nucor noted that exceptionally high import levels have put pressure on steel production and margins. A larger than expected decrease in outside shipments is expected in the fourth quarter.
The company is forecasting earnings of $0.50 to $0.55 per share which is lower than industry analysts consensus of $0.65 per share.
Nucor Steel Louisiana DRI operations remain idle since the process gas heater failure on November 2, 2014. Operations are not expected to resume until first quarter 2015 due to the lead times on specialty steel pipes that must be replaced. An operating loss of approximately $30 million is expected at the Louisiana operations.
Nucor's guidance also stated that their scrap processing business is also expected to show decreased performance during fourth quarter 2014.
Nucor anticipates that Nucor Gallatin profits will more than offset $9 million of purchase accounting expenses incurred during the quarter.
Latest in Steel Mills