Scrap Prices North America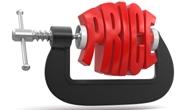 Oil's First Casualty: Ferrous Scrap Pricing
Written by John Packard
January 8, 2015
---
Ferrous scrap prices were forecast to be up $30 per gross ton as little as one week ago. According to one of our East Coast dealers there were some early sales at up $20 to $30 to those steel mills who needed to buy immediately. However, those deals were few and far between and the numbers came off quickly.
We have been advised scrap prices in the Chicago area, Ohio Valley and Pittsburgh have pretty much settled. The Chicago market is reported to have cuts up $10 and prime grades (such as Busheling) are sideways. Pittsburgh has cut and shredded sideways and primes up $10. Cleveland market appears will be sideways on all products.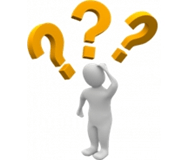 An upper Midwest scrap dealer advised SMU, "My sales have been sideways. I heard  of some 10 up sales. [Also impacting the market] …the strong dollar and weak overseas market.  The big driver that put the skids to this market is the Mills losing orders due to the oil pricing war going on."
As our Midwest scrap dealer stated in his comments above, the reason for the numbers being less than anticipated has to do with weakness in the mill order books. Much of the weakness is due to the dramatic drop in oil prices which is impacting drilling and other energy related projects. As we mentioned in our last newsletter, one of the large oil-related pipe & tube producers told us their business is down 40 percent. US Steel announced earlier this week that they would be idle their Lorain, Ohio pipe and tube facility due to the downturn in oil prices. In August, US Steel shut down two other facilities due to the impact of foreign OCTG imports (oil country tubular goods).
One of our scrap sources advised SMU that there are a lot of TBD (to be determined) between the dealers and the mills. This helps the dealer understand how much business they will have with a particular mill and the pricing is then settled at the market price once prices solidify. "The dealers shoot themselves in the foot when they do that," our source advised. "The dealers believe they will get a better price today than if they wait."
That same source advised SMU, "There will be a good deal of resistance from the dealers next month," he said. Then he continued with "It's not going to get any better."
Mike Marley of MetalPrices.com echoed that sentiment when he told his readers, "The strength of the U.S. dollar was also playing a role in the South.  The brokers for one steelmaker with several mills in that region have told dealers that from four and six cargoes of shredded and busheling from European scrap yards will be delivered to Southern ports this month.  One dealer complained that the brokers were telling him to accept their unchanged offers this week because next week's prices would be lower."
Pig Iron Offers
We understand from one of our pig iron sources that Ukrainian and Russian pig iron is being offered $335-$340 per metric ton, FOB Black Sea. That would put the number at $360 per metric ton NOLA, CIFFO.
Steel Market Update will report more about the scrap market and where prices settle in Sunday evening's edition of our newsletter.

Latest in Scrap Prices North America