Steel Mills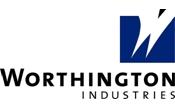 Worthington Industries Acquires Rome Strip Steel
Written by Sandy Williams
January 16, 2015
---
Worthington Industries, Inc. announced Wednesday that it has signed an agreement to buy Rome Strip Steel Company, Inc. for an undisclosed amount.
Rome Strip Steel is based in Rome, N.Y., and has a warehouse facility in Walhalla, S.C., Employing 130 people., Rome manufactures cold rolled strip steel primarily for the automotive industry. The companies capabilities include rolling, annealing and slitting a wide range of cold rolled alloy, high carbon, low carbon close tolerance strip steels and various grades of high and low strength alloy steels.
"Rome is one of the best in the industry with a culture similar to Worthington," said Geoff Gilmore, president of Worthington Industries Steel Processing. "The addition of Rome will expand our ability to process close-tolerance material with custom surface finishes and increase our overall production capacity. This acquisition supports our strategy to focus our growth on high value-added products."
The transaction is expected to be completed later this month and will expand Worthington's cold rolled strip steel production capacity to three facilities including Columbus and Cleveland, Ohio. Rome' posted 2013 sales of approximately $70 million.
Latest in Steel Mills