International Steel Mills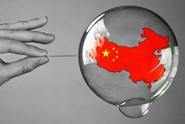 Chinese Steel Exports, Boron & Chromium (wink, wink)
Written by John Packard
January 25, 2015
---
The Chinese steel industry exported 70,823,201 metric tons (780,691,000 net tons) of steel products during calendar year 2014 according to the Chinese Customs Service. The largest exporting segment was sheet and plate where the Chinese steel mills shipped 32,791,085 metric tons (36,146,000 net tons) to countries outside of China.
According to Chuck Bradford, of Bradford Research, Inc., Chinese steel exports rose by more than 50 percent compared to calendar year 2013. With most economies outside of the U.S. being in recession, the amount of tons has raised some eyebrows both inside and outside of China.
The Chinese mills have exported a total of 2,882,000 metric tons (3,176,000 net tons) of steel products to the United States during calendar year 2014 (Final Census Data on all but December 2014).
Besides the sheet and plate referenced above, the second largest exporting product group exported was bar and rod where the Chinese mills shipped 16,261,230 metric tons (17,925,000 net tons). Much of this material is involved with the boron added rebate issue discussed in our January 4, 2015 issue of SMU. The four product codes where boron-added rebates were removed are: Hot Rolled Sheets from coils and Chequered Plates, HR Skelp, HR Wire Rod and HR Debars (rebar) and HR Square Bar.
Boron and Chromium Additives "a Mirage"
We asked one of our active traders in Asia about the status of the boron added rebate elimination and what are the Chinese mills/traders doing now in order to get around the changes mandated by the Chinese government.
He told us, "Boron in the Steel is actually a good thing as most Wire Rod and Bar mills do add on grades as SAE1005B, SAE10B21 etc…, but what China was doing on Boron was 0.0008% Min. and was actually not even added, but was stated on contracts to meet the HS Code required to export for the Tax Rebate. We discussed this already, it was a mirage….
"For the Chromium issue, no one is understanding that it [Chromium] is NOT added as with the Boron. No one is going to add Cr to the steel unless it is a REAL "Cr" grade Alloy Steel requirement. What is happening now with the "Cr" is the same as with the Boron, only a smokescreen to get the Steel exported without having to pay any export Tax. No one is going to add 0.30% MIN. Cr in the Steel John."
Competitive World Market
When SMU inquired about steel offers out of China for export we were told that the markets have become quite competitive. Many of the pricing being offered into Europe and elsewhere is not low enough to get new orders. Below are examples of Chinese steel mill offers to a trader (prior to costs and margin being added):
"Hot Rolled Coil – 1.8mm/2.0mm (30% of order Max.) and 2.5mm and up [.0984" and heavier] remaining in SAE1006Al Killed or Structural S235JR/S275JR = USD425/mt FOB ST LSD [$385 per net ton].
"Cold Rolled Coil – 0.70mm and up in DC01 (SAE1006Al) = USD60/mt over HRC on FOB ST. LSD [$440 per net ton].
"Galvanized – Prices all over the place… No fixed levels."

Latest in International Steel Mills