Final Thoughts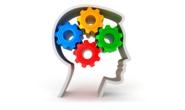 Final Thoughts
Written by John Packard
January 30, 2015
---
It is Super Bowl Sunday in America and not many eyes will be focused on our newsletter until sometime on Monday morning. Like you, we at Steel Market Update are watching the game, and perhaps more importantly the commercials (and the halftime show…).
Congratulations to the New England Patriots for winning the game and to the Seattle Seahawks for making it exciting.
So, I will keep my final thoughts will be brief.
Our early February flat rolled steel market survey will begin first thing in the morning. If you receive an invitation please take a few minutes to click on the link and complete the questionnaire.
As always your business is truly appreciated by all of us here at Steel Market Update.
John Packard, Publisher
Latest in Final Thoughts