Economy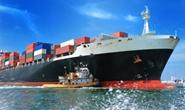 ILWU/PMA Posturing Continues
Written by Sandy Williams
February 12, 2015
---
Operations were terminated at West Coast ports by the Pacific Maritime Association over the weekend. On Monday, the ILWU issued the following statement regarding the re-opening of the ports.
"West Coast ports re-opened Monday morning after employers closed the docks for two days, increasing delays for customers needing containers. The union remains focused on reaching a settlement as quickly as possible with employers. Talks to resolve the few remaining issues between the Longshore Union and Pacific Maritime Association are ongoing."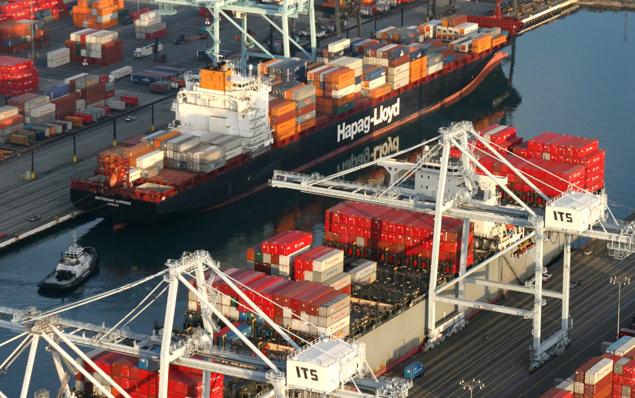 Today (Wednesday) the PMA announced it would temporarily suspend premium-pay weekend and holiday vessel operations on four upcoming dates: Thursday, 2/12 (Lincoln's Birthday); Saturday, 2/14; Sunday, 2/15; and Monday, 2/16 (Washington's Birthday).
"Last week, PMA made a comprehensive contract offer designed to bring these talks to conclusion," said PMA spokesman Wade Gates. "The ILWU responded with demands they knew we could not meet, and continued slowdowns that will soon bring West Coast ports to gridlock. What they're doing amounts to a strike with pay, and we will reduce the extent to which we pay premium rates for such a strike."
In a media release from the ILWU, it was noted that the action by the PMA is the second time in less than a week that employers have idled vessels. ILWU officials said negotiations have not resumed since last Friday and a 1:00 pm session scheduled for Wednesday was canceled by PMA employers.
"This is an effort by the employers to put economic pressure on our members and to gain leverage in contract talks," said ILWU President Robert McEllrath. "The Union is standing by ready to negotiate, as we have been for the past several days."
One of the sticking points in the negotiations, according to the PMA, is a request by the ILWU to  be able to fire arbitrators who rule against the union.
"The ILWU is essentially seeking the right to fire judges who rule against them," said Gates. "The waterfront arbitration system is an essential check-and-balance against illegal labor actions. It would be reckless to allow a single party to change the rules as the Union desires." 

Latest in Economy