Steel Products Prices North America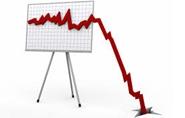 Comparison Price Indices: Steel Prices Moving Straight Down
Written by John Packard
February 15, 2015
---
Steel Market Update recently attended the Port of Tampa Steel Conference in Tampa, Florida. When speaking with the service centers and traders it was apparent that we are in a period of time when buyers do not trust that the price today will be any good tomorrow. Our Comparison Price Indices report accentuates the issues at hand.
Steel prices have been moving lower at ever increasing speed; buyers (and steel mills) are worried and are asking how low can prices go?
SMU opinion is we are in the midst of a fundamental reset of commodity (oil, scrap, iron ore, coal, etc.) and steel pricing. We do not believe there will be a quick return to $680 hot rolled, even if we see the domestic mills file dumping suits.
This past week, all of the indexes we follow reported their indices on flat rolled steel products (including plate). Prices dropped dramatically with many of the indices moving by $20 per ton or more in a single week.
Benchmark hot rolled saw a wide range develop as SMU and Platts' view of the market at $510 and $515, respectively, is much different than what CRU ($537) and SteelBenchmarker ($558) are reporting. Both Platts and SMU take into consideration the mill offers being made as well as actual transactions. CRU is transaction-based only and we cannot comment on why SteelBenchmarker continues to lag the market (two week collection period may be a reason, since prices are changing daily).
The average of SMU, Platts and CRU is $521 per ton and with SteelBenchmarker it rises to $531 per ton.
We are seeing wide swings in pricing in cold rolled and coated as well as plate with a number of products adjusting by $30 per ton over the course of this past week (compared to the previous week).
We anticipate a slowdown in the pace of the decline as the mills are within striking distance of many of the foreign offers. In SMU opinion, it is critical that the domestic mills keep the spread between domestic and foreign pricing as tight as possible so that they can break the import buying cycle. This is something else we heard when speaking to traders at the Port of Tampa Steel Conference, the traders are trying to save the orders they have on the books and have been booking very few new orders.

FOB Points for each index:
SMU: Domestic Mill, East of the Rockies.
CRU: Midwest Mill, East of the Rockies.
SteelBenchmarker: Domestic Mill, East of the Mississippi.
Platts: Northern Indiana Domestic Mill.
Note that SteelBenchmarker produces numbers twice per month. On the weeks they produce numbers we will include them in the average. The weeks where they do not produce numbers (NA = not available) we will not include their outdated numbers in the CPI average.

Latest in Steel Products Prices North America