Economy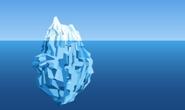 Great Lakes Déjà vu
Written by Sandy Williams
February 19, 2015
---
Those of us near the Great Lakes (presently experiencing minus degree temperatures and seemingly endless snow) are beginning to wonder if winter 2015 is a repeat of 2014.
Last year the Great Lakes had unprecedented ice coverage. The Great Lakes shipping season was delayed into April with cargo shipments plummeting by nearly 7 million tons between December 1, 2013 and May 30, 2014. U.S. and Canadian Coast Guard vessels were still escorting ships in May.
"Make no mistake about it, some economic activity was lost forever because of the difficulties in keeping the shipping lanes open," said James H.I. Weakley, President , Lake Carriers Association. "Steel that had been ordered was not made, which means either some products were not produced or made with foreign steel. Worst yet, some North American products were outright replaced with imports. We estimate the lost business revenue topped $700 million."
This year the Soo Locks are scheduled to open around March 25. Trade generally resumes on the lakes about March 1 with iron ore shipments on Lake Michigan beginning shortly after. All dependent, of course, on ice conditions and the ability of U.S. and Canadian Coast Guard to clear ice for navigation.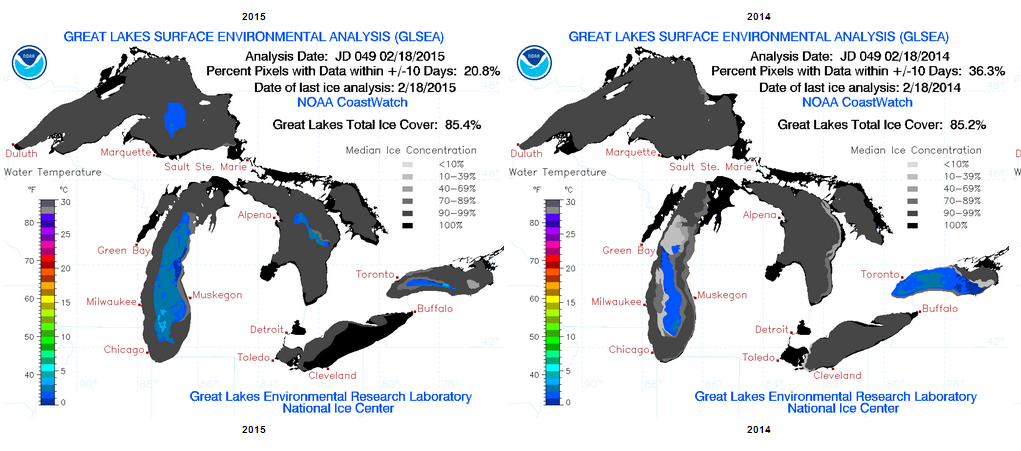 According to the Great Lakes Environmental Research Laboratory the Great Lakes total ice coverage on the Great Lakes as of Feb. 18 was 85.4 percent—slightly higher than 85.2 percent on the same day in 2014. The GLSEA maps above show the ice coverage comparison (2015 on left, 2014 on right).
Minus degree temperatures have been recorded from Marquette to Syracuse. With another polar vortex expected for the Great Lakes and U.S. this weekend, more ice is likely to build on the lakes.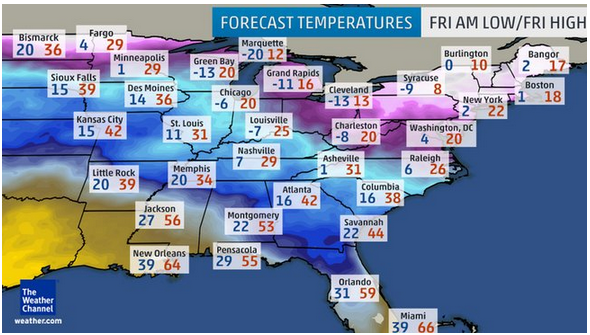 Even SMU corporate headquarters which is located just north of Atlanta was complaining about 11 degree temperatures this morning and an extended freeze to last into Saturday…

Latest in Economy