Steel Markets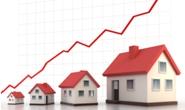 Existing Home Sales Drop in January
Written by Sandy Williams
February 23, 2015
---
Sales of existing homes fell to their lowest rate in nine months in January. Sales dropped 4.9 percent to a seasonally adjusted annual rate of 4.82 million according to the National Association of Realtors. The sales decline was widespread, affecting all regions in the U.S.
"January housing data can be volatile because of seasonal influences, but low housing supply and the ongoing rise in home prices above the pace of inflation appeared to slow sales despite interest rates remaining near historic lows," said Lawrence Yun, NAR Chief economist. "Realtors are reporting that low rates are attracting potential buyers, but the lack of new and affordable listings is leading some to delay decisions."
Housing inventory increased 0.5 percent to 1.87 million existing homes for sale but was 0.5 percent under last year's level of 1.88 million. At the current sales rate, unsold inventory would last 4.7 months.
The median existing home price was 6.2 percent higher than January 2014. Interest rates continue to be low, dropping to 3.67 percent in January. First time buyers are not lining up to buy, however, representing only 26 percent of sales in January.
Single family home sales fell 5.1 percent to a SAAR of 4.27 million, while existing condo sales fell 3.5 percent.
NAR President Chris Polychron blames the Federal Housing Administration "overly restrictive approval process" for limiting buyers access to condominium purchase. "Condominiums offer an affordable option and are the first step to homeownership for many homebuyers," said Polychron. "NAR has urged the FHA to develop policies that will give buyers access to more flexible and affordable financing opportunities and a wider choice of approved condo developments."
Sales declined in all regions: Northeast -6.0 percent, Midwest 2.7 percent, South -4.6 percent, and West -7.1 percent.

Latest in Steel Markets