Steel Markets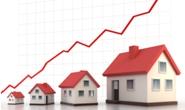 New Home Sales Beat Economist Expectations
Written by Sandy Williams
February 26, 2015
---
Sales of new residential single-family homes declined just 0.2 percent in January to a seasonally adjusted annual rate of 481,000, according to estimates by the U.S. Census Bureau and Department of Housing and Urban Development. Sales were 0.2 percent below December's revised rate but 5.3 percent higher than January 2014. The annual sales rate was higher than economist projections of around 470,000.
The December annual rate was revised upwards to 482,000 from 481,000, making it the strongest month since June 2008.
Median sales price was $294,300 and the average sales price $348,300. Inventory stood at 218,000, a 5.4 month supply at the current sales rate. The estimate of new homes for sale was at its highest volume since March 2010.
Regionally, sales plummeted by 51.6 percent sequentially in the Northeast as winter smacked the region hard in January. Sales were up 19.2 percent in the Midwest and 2.2 percent in the South. Sales in the West were down 0.8 percent from December.
Latest in Steel Markets