Service Centers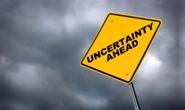 AM Castle Losses Mount in Q4 2014
Written by Sandy Williams
February 28, 2015
---
AM Castle, a global distributor of specialty metal and plastic products, reported a consolidated net loss of $39 million for Q4 and a loss of $134.7 million for the full year 2014. Results for Q4 were negatively impacted by $8.2 million of provisions for inventory reserves due to restructuring consolidation and $2.9 million of other expense related to foreign currency transaction losses.
Net sales in the metals segment totaled $197.8 million, down 6.1 percent sequentially and 1.3 percent lower than fourth quarter 2013. Net metals sales for the full year 2014 totaled $841.7 million compared to $918.3 million for 2013. Sales were consistent with historical seasonal declines for AM Castle.
Fourth quarter 2014 metals segment average selling price down 1.2 percent from the previous quarter and the Q4 2013. Tons sold increased 3.2 percent year over year but was down 3.5 percent sequentially.
The company's three main markets are aerospace, industrial and oil and gas. Aerospace showed growth in 2014 while industrial was flat. The decline in the oil and gas market has created significant headwinds for the company said Chief Commercial Officer Stephen Letnich. He commented during the earnings conference call that many large oil and gas companies have cut capital expenditures by 20 to 30 percent, negatively affecting suppliers like AM Castle.
AM Castle has spent the last two years restructuring the company with mixed success. CEO Scott Dolan announced the appointment of Jeffrey Zappone, of Conway McKenzie, as interim Chief Operating Officer to help turn around the company. Zappone is a Certified Turnaround Professional with experience in improving cash flow and profitability. AM Castle has been working on consolidating facilities, reducing headcount, and streamlining inventory deployment. Zappone said he will focus on operating expenses and make sure cost structure is in line with revenue expected for 2015.

Latest in Service Centers