Steel Products Prices North America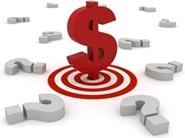 Russian Steel Mills Gain World Steel Export Edge
Written by John Packard
March 5, 2015
---
The Russians are coming! The Russians are coming!
Well, at least that is what the rest of the world is seeing when it comes to steel. The Russian steel mills have become the benefactors of the drop in the value of the Russian currency (the ruble).
Steel Market Update has learned the Russian ruble lost approximately 47 percent of its value against the U.S. dollar last year. This has cut the Russian steel mills cash cost to produce hot rolled coil to $240 to $250 per metric ton ($217 to $227 per net ton), Ex Works according to Dimitry Popov, Russian steel analyst with the CRU Group with whom SMU spoke earlier today. He based his analysis with the ruble exchange rate being 62 to 68 to the U.S. dollar (current rate is 60.89). SMU Note: Cash Cost is without overhead so would be comparable to marginal costs to produce steel.
The Russian cost to produce a hot band is considerably lower than the $405 per metric ton in Brazil ($367 per net ton) and $434 per metric ton in China ($393 per net ton), which is where CRU has pegged HRC marginal production costs for those two countries during 4Q 2014.
Popov told SMU this morning that the selling prices of Russian hot rolled into the international markets have been approximately $400 per metric ton. This has resulted in the Russian mills making approximately 30 percent returns over their cost to produce.
According to CRU Russian hot rolled offers right now are approximately $395 per metric ton ($358 net ton), FOB Black Sea. Chinese offers for HRC are approximately $380 per metric ton ($345 net ton) FOB China. In Europe, German domestic HRC price is about $460 per metric ton ($417 per net ton).
Before U.S. buyers get up in arms over the CRU offer prices, please be aware that these are EX Works and do not include freight, insurance, handling and trader margin. Also, Russian and Chinese hot rolled coil is currently not allowed into the United States.
CRU believes that the Russians will increase their steel exports by 3 to 4 million metric tons (3.3 to 4.4 million net tons) this year as they take advantage of the weak ruble. Last year Russia exported 25.5 million metric tons of finished and semi-finished steels.
The Russian mills have become much more competitive in international markets taking business away from the Chinese in Turkey and India according to a recent Bloomberg article on the subject.
However, according to the American Institute for International Steel (AIIS), the prices for steel have risen in the Russian domestic market and the Russian government is considering applying tariffs to exports of steel. "Russia's Ministry of Industry and Trade is reportedly considering applying tariffs to exports of steel from Russia. According to Moody's, Russia is considering this move in response to complaints from domestic Russian customers about the sharp rise in steel prices as a result of the recent decline in the ruble. Russian steel prices have soared almost 50 percent over the past year at a time when global steel prices have fallen, according to the Financial Times, and to Russian policymakers, applying export restrictions on steel apparently appears to be one viable potential way of addressing this challenge." (AIIS February 2015 E-Newsletter)
Late last year the United States ended the Russian hot rolled "suspension agreement" which has ended imports of Russian hot rolled into the U.S. When SMU checked the US Department of Commerce SIMA (Steel Import Monitoring & Analysis) report this morning we saw that there are no license requests on Russian hot rolled, coiled plate or plate in sheets. Russia is a major supplier to the domestic steel mills as 87 percent of the projected exports out of Russia for February are semi-finished steels (slabs). The only other two items of note (flat rolled related) were standard pipe (11,900 net tons of license requests for February) and OCTG (7,200 tons of license requests).
U.S. Scrap Exports Impacted by Russians as Well
The fall of the Russian ruble has also impacted U.S. based scrap exporters. Russian scrap exports to Turkey have increased from 11 percent of the Turkish market in 2013 to 15 percent in 2014. At the same time U.S. scrap exports to Turkey declined from 30 percent to 21 percent of the total market, according to Mr. Popov.
Popov went on to say that there will be, "…pressure on scrap prices throughout the world from scrap being exported out of Russia."
SMU Note: A special thank you to Dimitry Popov and Josh Spoores of CRU for their assistance with the data used in this article.

Latest in Steel Products Prices North America