Steel Mills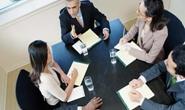 US Steel and ArcelorMittal USW Contracts Expire August 31st
Written by Sandy Williams
March 15, 2015
---
The United Steel Workers will be negotiating new contracts with U.S. Steel and ArcelorMittal later this year. The current three-year contracts expire August 31, 2015. Discussions start a few months before and serious bargaining begins about a month before contract expiration, said USW Communications Director Wayne Ranick.
Contract negotiations are frequently contentious battles as evidenced recently by the West Coast port negotiations and ongoing refinery strike.
Three years ago ArcelorMittal took a strong stance against the union asking for a 36 percent cut in wages, elimination of retiree health benefits for new hires, and the right to cut wages and hours during periods of reduced operation. The threat of a furnace shutdown loomed in the face of a possible work stoppage—whether strike or lock-out. USW members prevailed and the new contract protected pension and health benefits for retirees and provided two wage increases over the period of the contract.
"Management did accomplish one objective in this round of talks. The long-term relationship between our union and this multinational giant has been severely damaged," said Local 6787 President Paul Gipson following the October 18, 2012 ratification of the ArcelorMittal contract. "The solidarity that all of you brought to the table from each respective shop, unit, and department a Burns Harbor, including our Gary West Plate, enabled your Bargaining Committee to fend off the most serious attack by and company our union has ever engaged in bargaining with since 1959."
He added, "Save your money, three years is not that far away."
USW District 7 Director Jim Robinson commented that workers will remember the company's combative approach to 2012 negotiations and will be thoroughly prepared for talks with ArcelorMittal in 2015.
US Steel and the USW reached agreement shortly before the previous contract expired in 2012. The contract included a 4.5 percent wage increase over the period of the contract, protected retiree health care benefits and expanded the union's influence on workplace issues like civil rights, training, and safety. The contract, which covered more than 16,000 workers at the company's U.S. facilities, received overwhelming approval by the membership.
Both companies are in better financial position than they were at the time of the 2012 contract negotiations but the current oil prices have forced production cuts and closures in segments related to the energy industry. It will be interesting to see what approach will be used in the 2015 contract negotiations.
Ranick indicated that the challenge of foreign steel entering the U.S. market and the importance of maintaining both American manufacturing and American jobs will be an issue of concern during this year's negotiations.
"In today's steel market, prices are at rock bottom, and yet imports are at an all-time high. That just doesn't make economic sense given the price of production, transportation costs and the unconscionably low price point the imports get when they are landed here. Our current trade system allows for underlying cheating and gaming that can be addressed at some point by the enforcement of trade provisions. By then, however, tremendous damage has already been done to steel communities across the nation."
Other USW contracts to expire this year include ATI Allegheny Ludlum on Sept. 30 and Cliffs Natural Resources on Sept. 30. The United Autoworkers will also negotiate a new four-year contract for the 5000 workers at Ford Motor Co. The Ford contract expires on Sept. 15 with talks expected to begin this summer.

Latest in Steel Mills