Steel Mills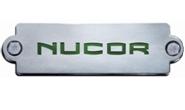 Nucor Expecting Drop in Q1 Results Due to Import Impact
Written by Sandy Williams
March 19, 2015
---
Nucor Corporation expects first quarter results to "decrease significantly" compared to fourth quarter and exceed first quarter 2014 levels only slightly. High levels of imports have lowered selling prices and squeezed margins.
Nucor notes that total steel imports rose 38 percent in 2014 and account for 34 percent of the total domestic shipments last year. The trend has continued in 2015 with January import levels up 37 percent year over year. "Global overcapacity built by state-owned enterprises is the biggest risk factor to our business," said Nucor in its first quarter earnings guidance.
The steel sheet market has been hit hardest, says Nucor. Pricing on hot-band has decreased another 19 percent from the end of 2014. Margins are expected to improve in second quarter as the company begins to realize benefits from lower raw material costs and stabilizing selling prices. Imports are expected to decrease in second quarter but remain at "excessively high levels."
The slow but steady growth of the nonresidential construction market will help bolster growth of the downstream products segment in Q1 resulting in an increase year over year. Sequential results will be lower due to seasonality First quarter results in the raw materials segment will include an operating loss of $37 million due to idled operations at Nucor Steel Lousiana and declines in the scrap processing business and natural gas drilling interests.
Nucor Steel Louisiana operations have been idled since November 2, 2014 due to equipment failure of the process gas heater. Repairs are progressing and Nucor Louisiana is expected to be operational by the end of first quarter 2015.

Latest in Steel Mills