Steel Mills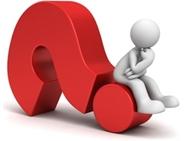 Worthington Industries Announces Q3 Results
Written by Sandy Williams
March 25, 2015
---
Worthington Industries reported net sales of $804.8 million and a net loss of $25.7 million for the third quarter of FY 2015 ending February 28, 2015.
Results included a non-cash impairment charge of $81.6 million related to the Engineered Cabs business and a USD 2.3 million restructuring charge for severance benefits related to the workforce reductions at the Oil & Gas Equipment locations. The charges reduced earnings after taxes by $52.6 million for the quarter.
"Despite a challenging quarter, the overall health of the company is good," said John McConnell, Chairman and CEO. "We had solid volumes in Steel Processing, but the dramatic fall in steel prices throughout the quarter negatively impacted results. The automotive and heavy truck markets continued to be strong along with most other markets, but we continue to see weakness in the agriculture market. Pressure Cylinders is right-sizing its Oil & Gas Equipment operations as the softness in that market was starting to be reflected in our customer orders."
In the steel processing segment, net sales were up 5 percent to $500.7 million due to the recent acquisition of Rome Strip Steel and increased volume. Higher manufacturing costs and inventory holding losses caused by falling steel prices, reduced operating income year over year by $11.9 million to $16.4 million. Inventory impact alone was $9.2 million for the quarter.
Pressure Cylinders net sales increased 6 percent to $248.1 million year over year. Engineered Cabs sales dropped $6.1 million from the prior year to $45.4 million. Operating loss for Engineered Cabs was $1.3 million due to lower average pricing and higher operating costs at the Florence facility.
Worthington Industries will close its Engineered Cabs Facility in Florence, S.C. effective September 2015, impacting approximately 310 employees.
"The weaker market conditions in Engineered Cabs combined with a need for significant capital investments to address production challenges led to this decision. We will be transitioning business to our Greeneville, Tenn. operations to better serve our customers," said Chairman and CEO John McConnell. McConnell said the decisions were not "easy or taken lightly" and severance packages and employment assistance will be offered to employees.
Worthington also announced a workforce reduction of approximately 245 employees at its Oil and Gas Equipment locations in Garden City, Kan., Skiatook, Okla., and Bremen and Wooster, Ohio. The reduction affects about one third of the company's total oil and gas equipment workforce. The decision was made in response to softening of demand for oil and gas equipment due to the declining number of gas rigs.
Worthington Industries acquired Rome Strip Steel, a manufacturer of cold-rolled steel, for $54 million in the third quarter adding capacity and expanding its customer base.
The Company has grown rapidly in recent years, both organically and through acquisitions, and that growth has helped increase our earnings," said McConnell. "However, we will continue to take action when fundamental market conditions change or when a credible plan is not attainable to meet our targets for a particular business. We do anticipate lower steel pricing will continue to be a headwind in the upcoming quarter, but we expect automotive and heavy truck volumes to remain strong."

Latest in Steel Mills