Steel Mills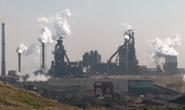 Blast Furnace Outage Update & Other Equipment
Written by Brett Linton
April 2, 2015
---
There have been so many announcements made by the integrated steel mills (US Steel and ArcelorMittal especially) since the beginning of 2015 we thought we would provide details on various blast furnace outages and other equipment and plants associated with steel making that have been affected by slowing order books in the energy sectors and at various mills around the United States, Canada and Mexico.
The following blast furnaces are currently experiencing or preparing for outages:
ArcelorMittal Cleveland:
Cleveland C-5 BF out from mid-April through early May
Cleveland No 1 BOF out from March 23 through mid-Q2
ArcelorMittal Indiana:
No. 3 BF idled for stove repair until late Q2
A smaller BF down is expected to go down in July for a rebuild
US Steel Granite City BF – The Granite City works first blast furnace is down due to the addition of a new caster coming from the old Sparrows Point plant. The second furnace will go down at the end of May if USS follows through and idles the mill.
US Steel Gary Works #6 BF idled (produces 3800 tons per day), Gary Works has a number of other furnaces to handle customer needs.
US Steel Fairfield BF idled (produces 6ooo tons per day), this is the only blast furnace at Fairfield. Rolling mills continue to operate using slabs or substrate from other USS plants.
Essar Steel Algoma #6 BF down till November 2015 (subject to business conditions).
AHMSA BF #4 on standby
Arcelor Mittal Indiana Harbor Long Carbon began closure March 1 (EAF 340,000 tons annual capacity)
In addition, earlier this year the AK Steel Dearborn BF was down from Feb 9-12 due to fire on a conveyor belt.
Other operations that have been idled include:
US Steel Gary Works No. 5 & No. 6 coke batteries
US Steel Gary Works Tin line
US Steel Clairton Granite City Coke operations
Essar Steel Algoma No. 8 coke battery beginning in spring 2015 for 12-18 months
So far in 2015 US Steel has issued WARN notices to 7087 workers: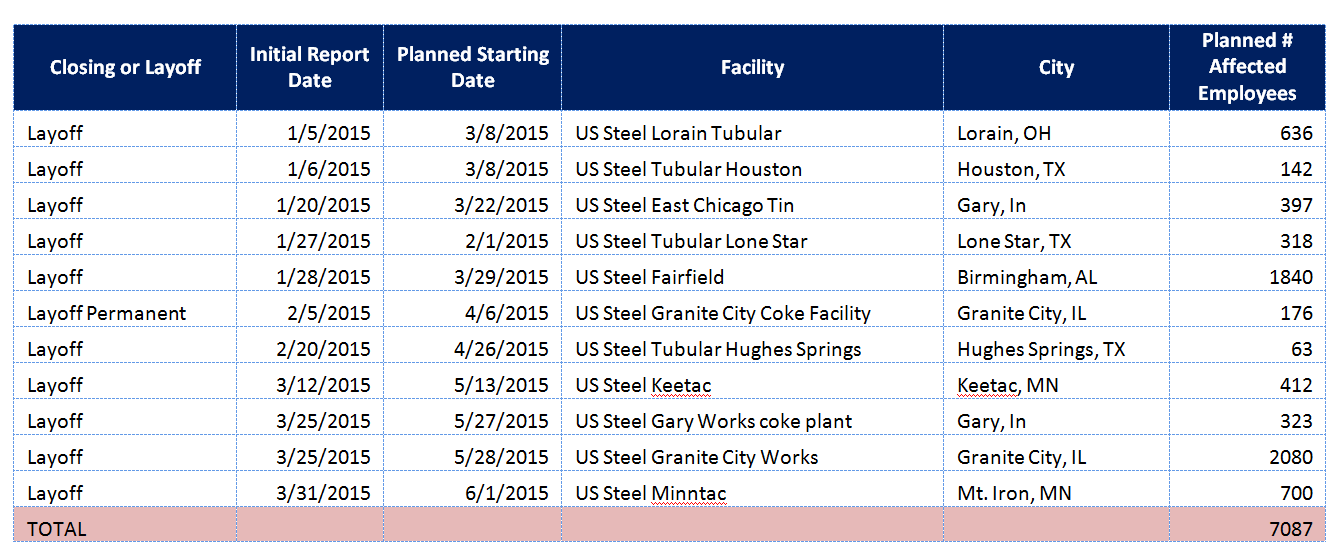 Latest in Steel Mills