Steel Mills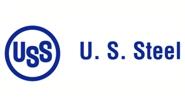 US Steel Canada Now Accepting Bids
Written by Sandy Williams
April 12, 2015
---
US Steel Canada (USSC) has received approval by the Ontario Superior Court of Justice to commence sale of its steel mills in Hamilton and Nanticoke.
The April 2, 2015 order for the sale and restructuring/recapitalization process (SARP), as agreed to under the Companies' Creditors Arrangement Act (CCAA), was described in a press release by USSC on Friday:
USSC is a two-site leading integrated steel producer whose assets include blast furnace operations, coke ovens, steelmaking facilities, and hot-rolling, pickling, cold-rolling, and galvanizing lines. In addition to the currently operating assets, USSC assets include certain idled production equipment which could be restarted.
The SARP is intended to solicit interest in and opportunities for a sale, restructuring or recapitalization of USSC's assets and business operations (the "Opportunity"). The Opportunity may include one or more of a restructuring, recapitalization or other form of reorganization of the business and affairs of USSC as a going concern, or a sale of all, substantially all, or one or more components of USSC's assets (the "Property") and business operations (the "Business") including, without limitation:
•USSC's 813 acres of real property located on Hamilton Harbour in Hamilton, Ontario (the "Hamilton Lands"), and coke ovens, assets used for ironmaking, steelmaking and finishing, and other operating assets and business operations located in Hamilton, Ontario ("Hamilton Works"); and
•USSC's 6,600 acres of real property located in Nanticoke, Ontario, coke ovens, assets used for ironmaking and steelmaking, hot-rolling, pickling, and other operating assets and business operations located in Nanticoke, Ontario ("Lake Erie Works").
Bidders may submit a non-binding letter of interest by May 20, 2015 to USSC financial advisor, Rothschild Inc. Those bidders that are deemed to have the financial ability to consummate a sale will be identified as Phase 1 Qualified Bidders. In Phase 2, bidders will have access to confidential data and will submit a detailed proposal, including what their plans are for the assets, workers, and pensions.
Last week lawyers for US Steel Canada worked out an agreement on a controversial clause that would have frozen the sale process if any bidder's offer included settlement of debts owed to it as part of its purchase price. The provincial government and workers at the two facilities feared the clause would give an unfair advantage to US Steel who is owed nearly 2.2 billion by USSC.
The compromise in the new plan allows the Superior Court to make the final decision should a bid containing a debt settlement occur.
Buyers have already begun expressing interest in the steel operations at Lake Erie Works, said Bill Ferguson, president of USW Local 8782, as reported by the Simcoe Reformer. Ferguson did not name names but said most of the potential buyers are not from Canada.
US Steel is a prospective bidder that could retake ownership, an outcome that Ferguson said would not be to the liking of its workers. Ferguson, noting past lock-outs by US Steel, was quoted, "The membership has been clear its preference is a new employer, given what's happened with U.S. Steel." Whatever the outcome, union members at Lake Erie Works are looking for "stability" said Ferguson.
Hamilton Works USW Local 1005 President Rolf Gerstenberger did not return comment.

Latest in Steel Mills