Steel Mills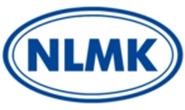 NLMK USA Q1 Outage Results in 42% Drop in Production
Written by Sandy Williams
April 16, 2015
---
NLMK Group reports steel output was down 6 percent in first quarter 2015 to 3.87 million tonnes (4.27 million tons). The decrease was due to scheduled maintenance at NLMK USA and the Lipetsk plant. Group utilization rates were 96 percent for Q1. Sales grew by 3 percent quarter over quarter to 3.96 million tonnes (4.37 million tons), supported by a 13 percent increase in international sales. NLMK expects stronger results in second quarter due to increased domestic seasonal demand and return to normal production at NLMK USA and Lipetsk.
NLMK USA total rolled steel sales were 4.28 million tonnes (4.7 million tons) in first quarter, down 11 percent from the previous quarter and 6 percent year over year due to weaker demand.
Crude steel output of 90,000 tonnes (99,000 tons) suffered a 42 percent q/q and 44 percent y/y decline due to scheduled maintenance of the EAF at NLMK Indiana during Q1. Output was offset by shipments of semi-stocks delivered from Lipetsk at the end of 2014 in preparation for the outage.
Finished steel sales were down 11 percent q/q and 6 percent y/y to 430,000 tonnes (473,985 tons) due to competition from imports. HRC and galvanized steel sales fell 18 percent q/q and 23 percent q/q, respectively, but was partially offset by a 15 percent q/q increase in CRC.
NLMK USA includes NLMK Indiana, NLMK Pennsylvania, and Sharon Coating.
Latest in Steel Mills