Steel Products Prices North America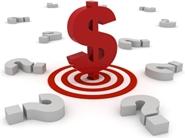 Steel Distributors Calling on Steel Mills to Make a Move
Written by John Packard
April 26, 2015
---
Service centers and wholesalers are making no bones about it – it is time for the steel mills to raise steel prices. A good example was comments made by incoming Reliance Steel & Aluminum CEO, Gregg Mollins during last week's earnings conference call: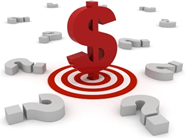 " I think personally we expect a price increase in the not too distant future.  The spreads are close.  Speaking  only for Reliance … there is no reason or logic to go out and purchase material offshore given the pricing decline that we've seen, especially since the first of the year. So there is no compelling desire to go out and buy foreign. So if that the case and it has fallen below producers expectations, there is no reason for it not to go up.  If I were a producer, I would announce a price increase today. Because the spreads are thin, business is good, consumption is there. We're not hurting by way of terms of volume, pricing has been our major problem for some time now. So get the damn pricing up!"
When talking about "spreads" the Reliance soon to be CEO was referring to the difference between domestic and foreign steel prices. The closer the two are to each other the less interest there is in buying foreign steel. With foreign hot rolled offers into Houston being reported in the $410-$430 range and the low end of domestic offers at $430-$440 per ton there is not much incentive to buy foreign unless there is a large difference in extras or freight that would affect the spreads.
Hot rolled prices appear poised to move higher assuming the foreign mills don't take price offers down below $400 on a regular basis. Two big reasons why hot rolled hasn't been pushed lower are the absence of Russia (Suspension Agreement terminated) and China (not allowed to ship HR into the U.S.).
Coated products, galvanized and Galvalume, are a little harder to peg.
On Sunday afternoon, Steel Market Update communicated with one of the coating conversion mills about the spread between foreign and domestic coated products and whether there is any chance for a domestic price move at this point in time.
We were told that the Chinese have been the cheapest priced supplier for coated products at about $100 per ton below domestic transaction pricing (different than comparing base price levels). The discussion was centered on the Port of Houston since our mill source advised that once foreign steel had to be moved it quickly lost its competitiveness against all in (delivered) domestic steel pricing.
Our mill source put the Taiwan at $60 per ton higher than the Chinese numbers with Brazil and South Korea closer to the Chinese number than the Taiwan numbers (bare coated steels).
When looking at a prepainted package price the spread between foreign and domestic rises due to higher coating costs here in the United States (or absorption by foreign mills or some or all of the cost to paint steel).
None-the-less, our conversion mill source told us that the order books have been active and, "On a delivered basis a lot of domestic is right on the money (inland). My sense is that customers are quite busy. Price increases can work. Nothing huge, but a measured increase."
Earlier this past week, Steel Market Update participated in the monthly galvanized steel conference call sponsored by HARDI for their member companies.  There were a number of telling comments made during the conference call by the wholesalers who service the HVAC mechanical contractors. One of the wholesalers told the group, "The big difference [between now and last year] is the mills are not cooperating and are competing more with one another now."
With flat rolled pricing down $45 per ton in one month (May purchases vs. April buy), "We feel we it's close to the bottom. We are seeing base numbers we haven't seen for a long time."
The HARDI wholesalers did not believe the market was strong enough for the steel mills to raise prices. "We are not going to see any change," one Southeast wholesaler told the group.  "We need a trade case or it will be summer before it turns around."
Service centers have been offering ever lower prices in order to not only compete but to eliminate any excess inventories. We have spoken about "capitulation" at the service center level on a number of occasions and our survey results has shown the distributors to have reached that level of frustration over the last couple of months. Mr. Mollins of Reliance Steel expressed the results of that frustration for all distributors who are desperate to gain value in their inventories and put some margin between their costs and selling prices.
The rumors continue to flow regarding the possibility of a trade case on light flat rolled products. Every week we hear this is the week a case will be filed, and every week the market is disappointed.
Now the drums are beating that the mills will grasp the bull by the horns and move prices higher on their own and not with the threat of a trade case (which may come anyway).
AK Steel and US Steel announce earnings this week. There is nothing stopping a mill from making an announcement just prior to announcing their earnings and it has happened in the past.
So, what do you think will come first: A trade case or price increase announcement? Or, is all of this nothing more than wishful thinking…?

Latest in Steel Products Prices North America