Final Thoughts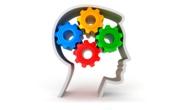 Final Thoughts
Written by John Packard
April 27, 2015
---
The rash of price increase announcements threw one of the articles I have been working on to the back burner for today. However, the flame will be lit once again tomorrow. The article is about foreign steel imports. In particular, I have been talking to a number of trading companies about their order books, spread between foreign and domestic and what they anticipate for the future. The results may surprise…
We still have a few seats left at the next Steel 101: Introduction to Steel Making & Market Fundamentals workshop. The dates are May 19 & 20 and the host hotel is the Radisson at Star Plaza in Merriville, Indiana. Our mill tour will be at NLMK USA Portage, Indiana steel mill. The price for the workshop is $2000 per person with discounts available for Steel Market Update member companies and for those sending more than one person to the workshop. If you have any questions do not hesitate to contact me: John@SteelMarketUpdate.com or by phone: 800-432-3475.
For those of you looking past May – the Steel 101 program following Merriville will be in Davenport, Iowa (yep, Iowa) and we will tour the SSAB mini-mill. The dates are October 6 & 7, 2015.
For those wanting to go to something that will be an important networking opportunity, informative with business and steel forecasts and entertaining – I'm talking about our 5th Steel Summit Conference. Dates are September 1 & 2, 2015. Early bird registration will begin later this week on our website.
As always your business is truly appreciated by all of us here at Steel Market Update.
John Packard, Publisher
Latest in Final Thoughts