Steel Products Prices North America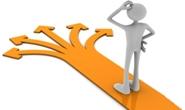 Comparison Price Indices: Change a Coming...
Written by John Packard
May 3, 2015
---
All of the domestic steel mills located east of the Rockies (except U.S. Steel) made flat rolled price increase announcements this past week. The first steel index to note an upward move in pricing was Platts where by the end of this past week had taken their hot rolled index up $5 per ton from $445 to $450 per ton. Steel Market Update (SMU) kept our hot rolled average the same as the previous week as we wait to gather enough data from buyers regarding how the mills are presenting new offers and if the sales people are holding the line. CRU was down $4 on Wednesday and SteelBenchmarker reported prices down $5 from their last report of a couple of weeks earlier.
Cold rolled prices ranged from a low of $565 (SMU) per ton to a high of $580 per ton (Platts). CRU was down $1 to $567 per ton and SteelBenchmarker dropped $17 per ton to $569.
Galvanized and Galvalume price averages remained the same while plate prices saw mixed results. CRU had plate up $2 per ton while SteelBenchmarker saw things down $15 per ton (remember, SteelBenchmarker did not report the previous week) and Platts held plate price steady at $595 per ton.

FOB Points for each index:
SMU: Domestic Mill, East of the Rockies.
CRU: Midwest Mill, East of the Rockies.
SteelBenchmarker: Domestic Mill, East of the Mississippi.
Platts: Northern Indiana Domestic Mill.
Latest in Steel Products Prices North America