Steel Mills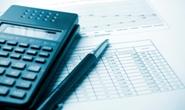 Kloeckner Metals Margins Hit by Price Declines
Written by Sandy Williams
May 7, 2015
---
Klöckner & Co SE EBITDA was heavily impacted by the sharp price declines in the U.S. EBITDA of €10 million ($11.2 million) was reported down from €45 million ($50.7 million) in Q1 2014
Shipments for Kloeckner Metals (the Americas segment) were up 0.6 percent y/y to 682,000 tonnes (751,763 tons). US shipments were up by 1.7 percent.
Sales rose 20.8 percent y/y to €672 million ($757 million). Gross margins at Kloeckner Metals were impacted by declining steel prices, slipping 2.8 percentage points to 14.2 percent. EBITDA margin was down 2.7 percentage points to 1.0 percent. EBITDA fell 66.1 percent from €21 million ($23.7 million) in Q1 2014 to just €7 million ($7.9 million) in Q1 2015.
In the business outlook for 2015, real steel demand is expected to rise 1-2 percent in the U.S. with growth in construction, manufacturing, and automotive.
Latest in Steel Mills