Steel Products Prices North America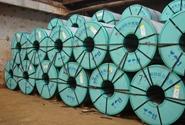 May Steel Imports: First Look
Written by John Packard
May 12, 2015
---
As we review steel import license data for the first time during the month of May we want to remind our readers not to read too much into the numbers. At this point in the month, we are trying to compare the second week of the month of May against the four previous months to see if there are any significant changes from one month to this month. As you can see by the table below, the license data collected through the 12th of the month is averaging 132,703 net tons per day. This is in line with March 2015 license data (March ended up at 3.6 million tons).
The world has been waiting to see if the surge of foreign steel imports into the United States will begin to fall back to more normal levels or, at least drop below 3.0 million net tons. At this moment in time it does not appear May imports will be below 3.0 million tons. However, we are not a believer that the license data will continue at this same pace which, if it did, would result in a 4.0 million ton month. We think the numbers are more likely to be in the 3.2 to 3.6 million ton level.
One year ago the month of May was the first month to break the 4.0 million ton level during calendar year 2014. Last month (April 2015) is looking like it will be a 3.3 million net ton month or about 300,000 fewer tons than April 2014. We expect May 2015 to be at least 300,000 tons less than May of last year and it will be good news should the final number come in closer to the April 2015 vs. May 2014.

Latest in Steel Products Prices North America