Steel Mills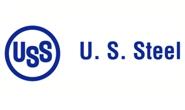 Layoffs Continue for US Steel Gary Works
Written by Sandy Williams
May 15, 2015
---
Another 285 workers were laid off at US Steel's Gary Works. US Steel spokesperson Courtney Boone attributes "challenging market conditions that are impacting the company" for the latest layoffs.
US Steel laid off 270 workers three weeks ago but recalled 52 of them last week. On Friday, 57 salaried managers were dismissed, bringing the total number of layoffs to 285.
The layoffs are temporary and US Steel has stressed the need for flexibility in adapting to market conditions.
Imports have hurt US Steel's tubular business along with weakened demand from the oil industry.
Latest in Steel Mills