Steel Products Prices North America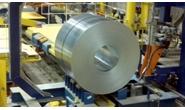 HARDI Galvanized Steel Conference Call
Written by John Packard
May 28, 2015
---
Steel Market Update participated in the monthly galvanized steel conference call sponsored by HARDI for their wholesalers who supply sheet and coils to the HVAC mechanical contractors. The focus of the conference call is to discuss how the wholesalers see demand and market forces which impact galvanized steel supply and prices.
This was the first call since the domestic steel industry announced price increases. The consensus of those on the call was that a bottom has been achieved, although many of the wholesalers reported mixed results when it came to the domestic mills actually being able to collect the full price increase.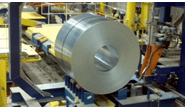 An executive with a wholesaler on the East Coast reported, "There hasn't been any significant movement. The mills don't have much negotiating power… I don't see much change in behavior by the contractors. I don't see it [galvanized steel prices] going up with much strength."
A Midwest based wholesaler advised, "The announcements have firmed up prices. They are not having much luck in collecting much of the increase. At the service centers pricing is unchanged, although a number of service center suppliers are telling customers that prices will be going up." At the same time this same company reported to the group that their service center competition was selling at the lowest prices seen this year.
A second wholesaler located west of the Mississippi also spoke about the service center competition they had to contend with in their area. "We don't set prices," he told the group, "we meet prices."
A number of comments were made that the wholesalers need to watch lead times, which they did admit had moved out a bit from where they were one month ago.
There were mixed comments when it came to discussing demand levels. A number of wholesalers reported good business conditions while others complained that their business was "putzing" along.
The owner of one wholesaler reported that they had made a strategic decision to buy heavier and bring in more inventory. "I don't see prices as falling."
A few other wholesalers admitted that they too have been "beefing up" their inventories since the increases were announced.
There was much discussion about the possibility of a trade case which could impact galvanized products.
The other issue that was discussed as a possible game changer for the wholesalers was the expiration of the union contracts at US Steel and ArcelorMittal as we move into the first of September.
Even so, most wholesalers reported that they were not building inventories and continue to buy as needed. One of the wholesalers told the group, "It's hard to know when to buy and how much to buy." Many of those participating on the call agreed.

Latest in Steel Products Prices North America