Steel Products Prices North America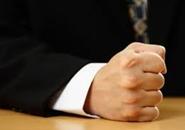 Steel Mills File Trade Case on Galvanized & Galvalume Steels
Written by Sandy Williams
June 4, 2015
---
The "not if but when" question has been settled as the long awaited trade case filing on galvanized steel finally occurred on Wednesday. Six domestic steel mills submitted a petition to the Department of Commerce asking for the imposition of anti-dumping and countervailing duties on certain corrosion-resistant steel products from China, the Republic of Korea, India, Italy and Taiwan.
Filing the trade suit were US Steel, Nucor, Steel Dynamics, California Steel Industries, ArcelorMittal USA, and AK Steel.
"Imports of unfairly-traded corrosion-resistant steel have devastated pricing in the U.S. market, increased their share of the U.S. market by undercutting U.S. producers' prices and caused injury to U.S. producers and their workers," according to counsel for the domestic petitioners. "The domestic industry looks forward to the opportunity to present its case to the Commerce Department and U.S. International Trade Commission to obtain relief from these unfairly-priced imports."
The petitioners call for anti-dumping and countervailing duties to be imposed. The alleged dumping margins are as follows:
  – China 120.20%
  – India 71.09%
  – Italy 123.76%
  – South Korea 80.06%
  – Taiwan 84.40%
Imports of corrosion resistant sheet steel from the five subject countries increased 85 percent, from 1.5 million to 2.75 million tons, between 2012 and 2014. In just the first quarter of this year, imports increased by one third, from 600,000 to 800,000 tons, and based on licensing data, have increased further in the second quarter. Over 15 percent of the U.S. market was lost to these subject imports, more than doubling their share between 2012 and the first quarter 2015. The exports of corrosion resistant steel from the countries to the U.S. totaled more than $2.2 billion in 2014.
The products in question are described as "flat-rolled steel products, either clad, plated, or coated with corrosion-resistant metals such as zinc, aluminum, or zinc-, aluminum-, nickel- or iron-based alloys." This includes galvanized and Galvalume steels which are used in construction applications and automotive parts.
The petitions allege that the foreign producers benefit from numerous countervailable subsidies. The petitions identify 48 different subsidy programs in China, 88 subsidy programs in India, 12 subsidy programs in Italy, 43 subsidy programs in Korea and 22 subsidy programs in Taiwan, according to counsel for the petitioners.
Mark Millett, President and CEO of Steel Dynamics said, "The surge of unfairly traded imports of corrosion-resistant steel has materially impacted our shipments, pricing and profitability. Corrosion-resistant flat rolled steel is one of our more important products, and the restoration of fair trade will benefit our customers, our employees and our communities."
Dick Teets, Executive Vice President of Steel Dynamics and President and Chief Operating Officer of Steel Operations said, "The volume of unfairly traded imports of galvanized steel sheet products has increased so substantially that our Techs division is operating at well below capacity. Furthermore, to diversify our underutilized coating capacities at our newly acquired Columbus, Mississippi mill, we have just announced a $100 million capital investment to add painting and Galvalume capabilities. We expect that our coated products capacity utilization and financial performance will significantly improve when the U.S. government enforces the existing trade laws."
"AK Steel and the domestic industry have been facing a tidal wave of what we believe are unfairly dumped and subsidized imports of corrosion-resistant steel coming into this country," said James L. Wainscott, Chairman, President and CEO of AK Steel. "These unfairly traded imports have seriously impacted pricing in the U.S. market, which has resulted in a significant negative effect on our production, sales, and earnings."
Merrill Lynch Bank of America analysts expect that imports from the named countries will decline rapidly now that the case has been officially filed, however, China and Korea will likely actively fight the trade suit. The analysts are predicting a tighter market with steel prices rising around $40 per ton. Higher inventories bought in anticipation of a trade case may be an issue for the industry along with potential strikes or lockouts as labor contracts expire at the end of the summer.
"American manufacturers can compete against any nation as long as the playing field is level. Unfortunately, other nations have mastered the use of illegal and market-distorting practices to take market share, suppress prices, and harm American producers," said U. S. Steel President and CEO Mario Longhi. "Today's action is another step in our relentless efforts to achieve the level playing field we are entitled to under the rule of law. We have fought, and will continue to fight, for fair trade through the legislative process as well as in the courts to address illegal dumping and subsidized imports that injure the economic health of our company and our workers."
The next step will be a preliminary injury ruling by the ITC within 45 days. The DOC will issue preliminary duty rulings by the end of 2015 with final rulings by both agencies completed by mid-2016.

Latest in Steel Products Prices North America