Steel Mills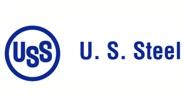 USW: USS Stop Destroying Canadian Operations
Written by Sandy Williams
September 11, 2015
---
Concern is mounting regarding US Steel's announcement that it will move production from US Steel Canada to the United States.
"When is the federal government going to stand up to U.S. Steel and defend Canadian workers and pensioners?" asked Gary Howe, President of USW Local 1005 in Hamilton in a recent USW posting. "From Day One this Conservative government has refused to hold U.S. Steel to its legal obligations to maintain jobs and production in Canada. Now the company is moving our highest-value production to the U.S. and this government is doing nothing in response."
Ken Rosenberg, an attorney for the USW, asked Ontario Superior Court Justice Herman Wilton-Siegel to block the move.
"The USW believes this 'move' by USS [United States Steel Corp.] is designed by USS to have a devastating impact on the revenue earnings and cash flow of Hamilton Works and Lake Erie Works at a critical and vulnerable time," wrote Rosenberg in a letter to the court on Thursday.
Production from the Canadian mills is to be shifted to the U.S. by the end of October, despite an attempt by CCAA court monitor Alex Morrison to have the change delayed until January 1, 2016. Moving production from Hamilton and Lake Erie Works would result in a reduction of approximately $40 million of revenue for the last three months of 2015 and approximately $162 million of revenue for 2016, wrote Morrison in his most recent report.
The two strongest bidders for the Canadian assets are believed to be US Steel Corp. and Essar Steel Algoma. Province officials and the USW fear that a successful bid by US Steel, using owed debt as payment, would irreparably damage the already underfunded pension plan for retirees at the Canadian assets.

Latest in Steel Mills