Steel Mills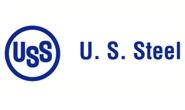 USW Bargaining Committee at US Steel Heads Home
Written by Sandy Williams
September 15, 2015
---
The USW bargaining committee for US Steel is heading home according to a Sept. 14 update by the USW. Committee members will meet with local membership to discuss the status of ongoing negotiations with the US Steel.
"While we have made some significant progress this summer on some important issues, we remain far apart on many others," said the USW. "The company is still insisting on unacceptable and unnecessary concessions that could cost our members and their families thousands of dollars per year and turn back the clock on decades of progress."
The bargaining team says U.S Steel continues to propose concessions on a number of issues, including modifications to contracting out language, S & A benefits, overtime, profit sharing, SUB pay, severance, vacation shutdown notice and seniority transfers.
The US Steel proposal on health care includes increases to deductibles, copays, coinsurance and out-of-pocket maximums. The company also proposes a two-tier benefit structure for new hires and significant increases to health care for Medicare-eligible retirees and surviving spouses.
"While we have gone home for now, our team continues to be in contact with each other and with the company," said the USW. "Negotiations will continue, and we remain committed to bargaining for as long as necessary to achieve a fair agreement.
Incorrect information has been reported by one media source who said the break will last two weeks.  A spokesperson from US Steel refuted that claim, "We are talking to them about that because we continue to negotiate."

Latest in Steel Mills