Final Thoughts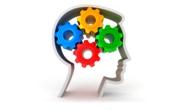 Final Thoughts
Written by John Packard
January 20, 2016
---
As those of you up north look out your windows at a winter wonderland (ice, snow, cold, windy…) I want you to think about our Leadership Summit Conference which will be held in warm, sunny Palm Beach Gardens, Florida. It's the kind of place you want to bring your family – kids can play on the beach or go to the Everglades, the significant other can go shopping and maybe the two of you will have time to enjoy the spa at the PGA National Resort & Spa or go play a round of golf. Did I forget to mention that the PGA National is the home of the Honda Classic PGA pro golf tournament which will be held just prior to our March 7-9, 2016 conference…?
I have been asked if our Leadership Summit Conference is nothing more than a retread of our highly successful Steel Summit Conference which is held in Atlanta at the end of the summer (this year August 30-31st)?
It is going to be nothing like our Steel Summit Conference. Our Leadership Summit Conference is just that – one aimed at executives or up-and-coming executives with manufacturing, distribution and trading companies. We will touch a wide range of timely topics which will challenge, inform and we hope motivate you and your company. You can find details on our website: www.SteelMarketUpdate.com in the Events section or, please call me. I will be here on Friday and I would love to talk to you about this conference. I can be reached at 800-432-3475 or by email: John@SteelMarketUpdate.com.
We have gotten aggressive with our pricing as we know that you and your company have many other conferences to possibly attend at this time of the year. I do not believe you will be disappointed and I am willing to put my money where my mouth is – if you attend and are disappointed SMU will refund your price of admission.
With that I want to thank you for your business which is truly appreciated by all of us here at Steel Market Update.
John Packard, Publisher

Latest in Final Thoughts