Shipping and Logistics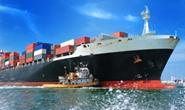 MID-SHIP Report Update
Written by Sandy Williams
February 26, 2016
---
MID-SHIP Group sees evidence of a strong South American grain harvest helping to boost spot market freight levels for the dry cargo freight market.
Oversupply of vessels remains a problem and vessel lay-up and scrapping is continuing. MID-SHIP anticipates continued market pressure due to oversupply and slowing demand growth.
The Baltic Dry Index stood at 327 on February 26 up from a trough of 290 on February 11.
Inland River
MID-SHIP reports soft northbound demand due to lower imports of commodities such as steel products and steel raw materials. Aluminum imports are higher on the Lower Mississippi "however this is shadowed by the reduction of river shipped alumina that would have otherwise been consumed domestically for US Aluminum production," writes MID-SHIP
Barge demand this year may be impacted by lower corn exports in 2016. The USDA cut their forecast for 2016 U.S. corn exports to 41.9 million tonnes due to competition from South America.
Winter flooding has caused sediment build-up at the mouth of the Mississippi River causing reduced draft allowance for shippers in the Southwest Passage.
Lock maintenance for the Harvey Lock at New Orleans, Greenup Lock on the Ohio River, and Webber Falls Lock on the Arkansas Rivers will result in navigation delays this spring and summer. The U.S. Army Corps of Engineers is the process of dredging sediment build-up at the mouth of the Mississippi River that has reduced maximum draft allowance.
Trucking
The American Truck Association says the freight volume decline in the second half of 2015 is continuing into 2016, exacerbated by January winter storms, elevated inventory levels and continued distress in the oil industry. MID-SHIP predicts slowly tightening truck capacity in coming months.
"Combined with the labor pool only continuing to become smaller, and inventory levels becoming depleted, the flat to depressed freight rates we are currently seeing will begin to gradually rise upward," writes MID-SHIP.
Diesel fuel had a slight increase to a new national average of $1.983. Fuel surcharges are expected in the $0.21 to $0.23 range per one way mile.

Latest in Shipping and Logistics