Steel Mills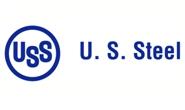 US Steel Reorganizes Tubular Business
Written by Sandy Williams
March 9, 2016
---
US Steel revealed a new corporate structure for its tubular operations last week. Ownership of the Lorain, Ohio and Fairfield, Ala., operations has been transferred to a new, wholly owned subsidiary US Tubular Operations, LLC.
US Steel Seamless Tubular Operations, LLC and the existing US Steel Tubular Products, Inc. (a subsidiary of US Steel Corporation), which includes Lone Star Tubular Operations and Wheeling Machine Products facilities, were moved under a new holding company called US Steel Tubular Products Holdings, LLC. This new holding company is a wholly owned, direct subsidiary of US Steel Corporation.
US Steel spokesperson Sarah Cassella said the "realignment has no effect on terms and conditions of contracts, product offerings, our facility locations or employment levels." There were no leadership changes as a result of the internal transaction.
"The origin of this internal transaction was in response to the product and bid qualification requirements we faced while attempting to grow our tubular business with Middle Eastern oil and gas customers," said Cassella in an email to SMU. "We are nearing completion of the process to establish a representative office in Dubai, UAE, to be staffed by US Steel Tubular employees so that we can be closer to customers for OCTG products in the Middle East."
There has been speculation that the realignment will lead to a sale of some of the assets following heavy losses and layoffs in the tubular operations. US Steel did not confirm or deny the possibility but instead reiterated its general stance on strategic opportunities:
"US Steel continuously evaluates potential strategic and organizational opportunities, which may include the acquisition, divestiture or consolidation of assets."

Latest in Steel Mills